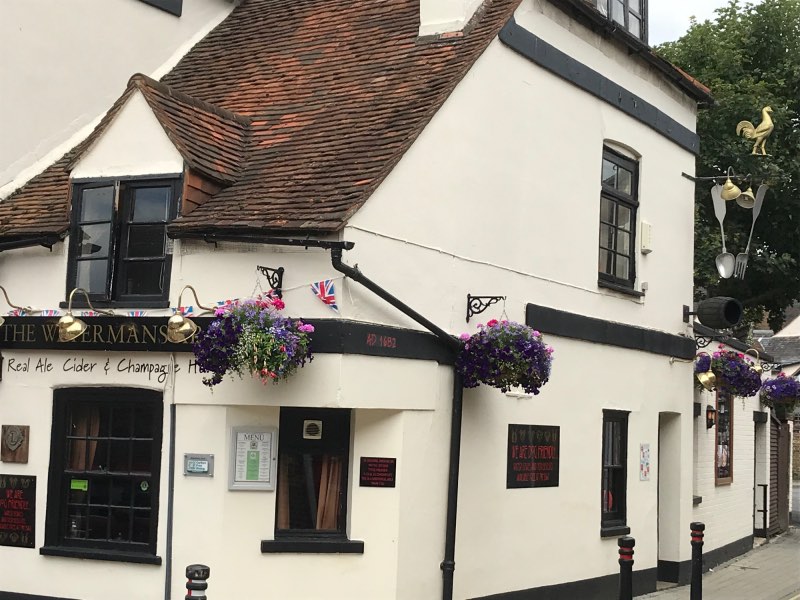 Which is the best pub on the Thames Path at Windsor?
Once, arriving in the town from Staines, one might have ended the walk by dropping thankfully into The Donkey House at the end of Romney Walk. It was on the river next to the towpath and within sight of the bridge.
But that pub became The River House and is now The Boatman. Despite the tables on the road it feels like a restaurant.
The alternative is over Windsor Bridge to Eton and first left with the Thames Path into Brocas Street.
Here is The Watermans Arms dating from 1682 and full of history. It's also full of books and information. It probably wins as the best stop for walkers wanting a quick or long lunch.
The food is good. There are real ales and water is no problem.
It is good to find the pub still there and with the same name at a time when we learn that 7,000 pubs have closed during the past decade.