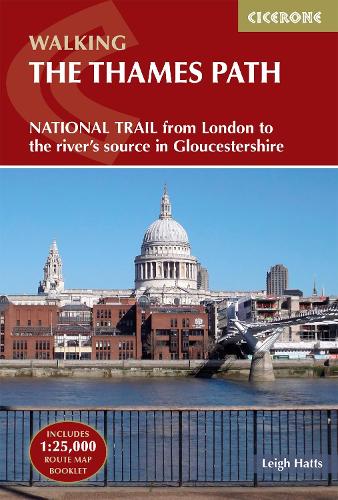 A new edition of the Cicerone guide Walking the Thames Path is now available.
There are many new photographs and new points of interest such as Truss's Island, named after the former prime minister's ancestor, and Agatha Christie's favourite riverside walk behind her house.
New refreshment stops highlighted include The Medley next to Medley Bridge where in summer pizzas are served in a riverside farmhouse garden.
A route has been added from the Source to nearby Thames Head Inn where you can celebrate the completion of your walk and also stay the night.
Walking the Thames Path (£17.95) is available via Cicerone website.