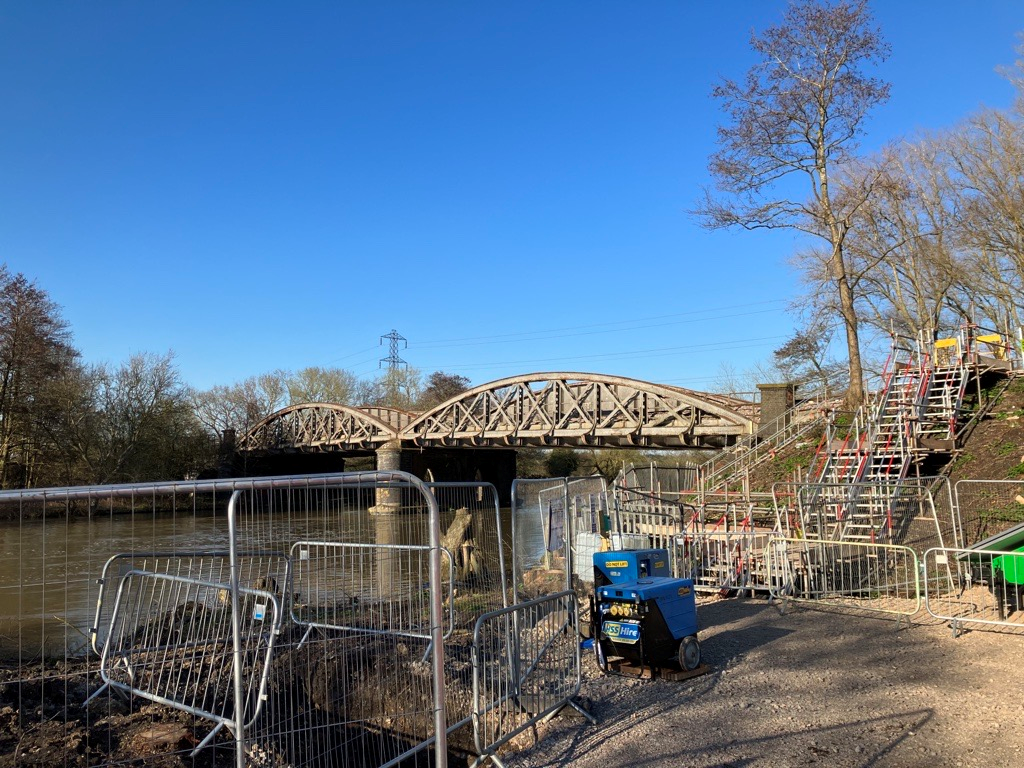 LATEST: On Wed 5 April Thames Path National Trail office said that the path is open. Updates expected from Network Rail over coming days.
*************************************************************************
The Thames Path is closed under Nuneham Railway Bridge.
The bridge is thought to have developed a structural fault, maybe due to flooding, and trains have stopped crossing the river.
Nuneham is a remote area between Abingdon and Radley.
Walkers reaching Abingdon may wish to catch the bus to Radley (or take a road route) where you can rejoin the river above Nuneham Bridge.
There is a shuttle train from Oxford Station to Radley Station.
Those wishing to travel by train between London Paddington and Oxford are having to change at Didcot Parkway and use a replacement bus services.
Disruption is expected to continue beyond Easter Bank Holiday Monday and into Easter Week.