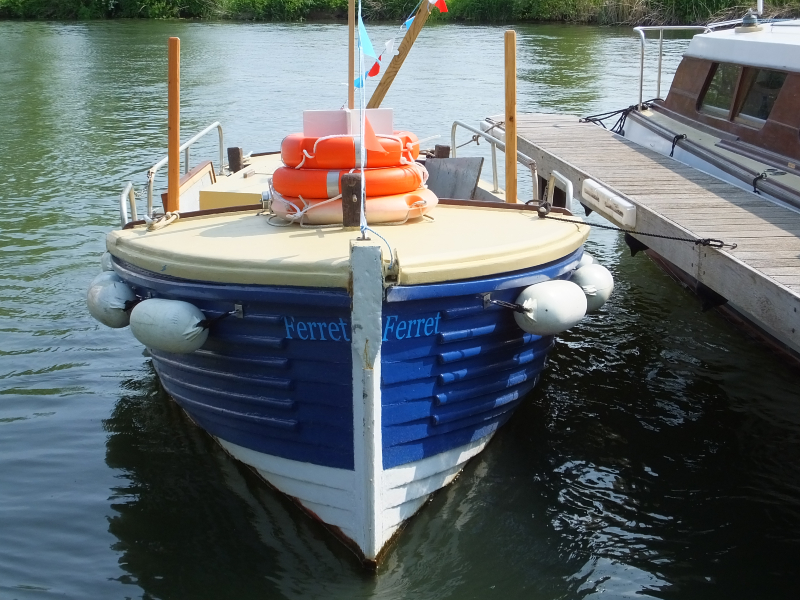 The closure of the Thames Path across Benson Weir has resulted in a diversion to the left bank and away from the water between Wallingford Bridge and Benson.
FERRY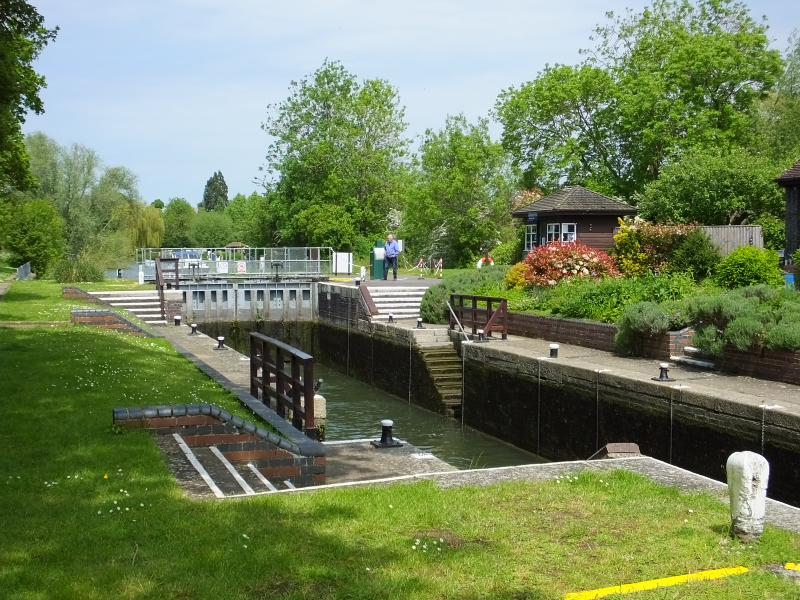 When earlier this month Clare Balding walked out of Wallingford for her BBC Radio 4 Ramblings programme she had to follow the road diversion as far as Benson.
The path across the weir has been closed for safety reasons and repair has yet to be undertaken.
The good news is that now a ferry runs from Benson Lock Island to the slipway next to Benson Waterfront cafe.
Walkers should cross the downstream lock gate and bear left past the lock cottage before phoning the boatyard: 07375 677823. Fare £2.
The plan is to run the ferry daily 9am-5pm whilst there are enough volunteers available to maintain the service.
The advantage of the ferry is that the walker can stay on the Thames Path out of Wallingford. Here it has a good surface and at this time of the year is a delight as it runs alongside the sea of buttercups in the Queen's Arbour and King's Meadow below the castle.
When the ferry is not running a notice is posted outside the Boat House pub next to Wallingford Bridge.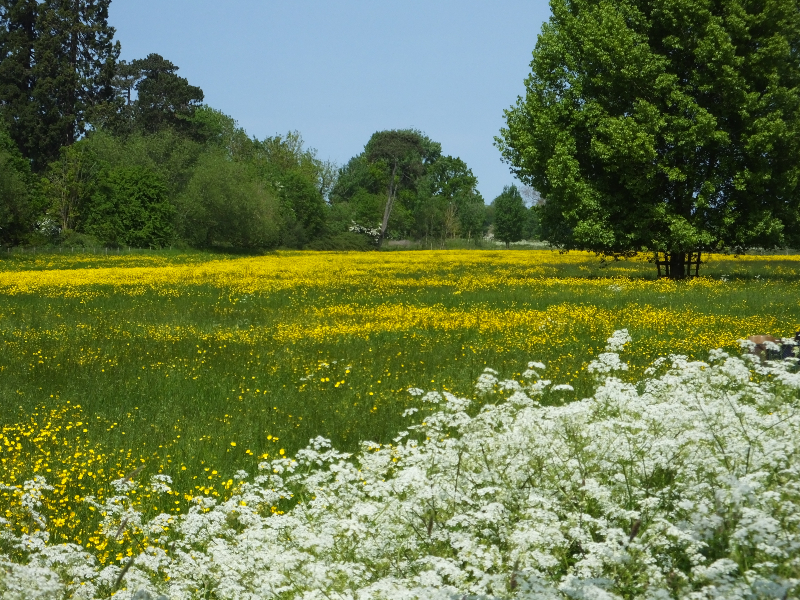 OFFICIAL DIVERSION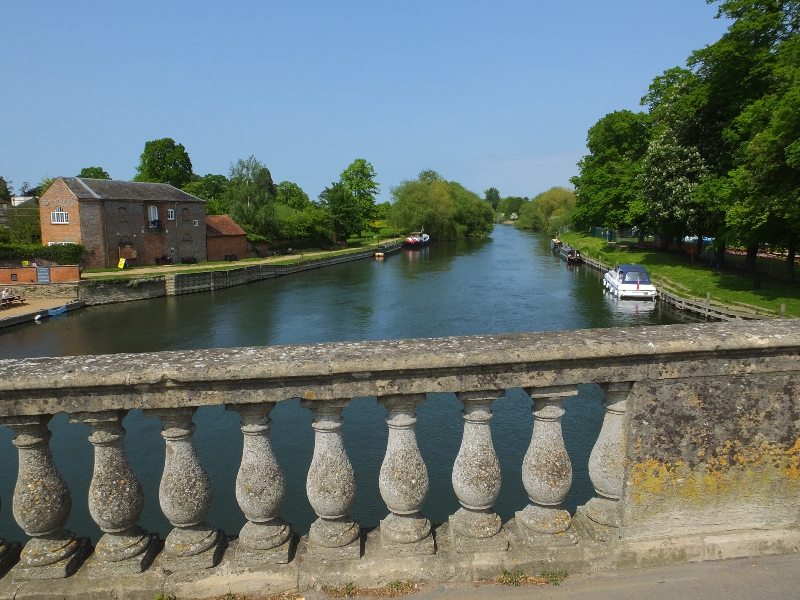 The official diversion is on roads but has interesting landmarks.
Cross Wallingford Bridge to Crowmarsh Gifford and continue ahead along The Street. Pass the campsite (right) and Crowmarsh Gifford's church (left; closed due to ceiling collapse) to walk as far as The Queen's Head (right).
Here turn left into Benson Lane keeping to the pavement on the left. The road passes the Institute of Hydrology in Howbery Park.
At the lodge entrance to the Park you may enter to visit the cafe in the manor house. (Mon-Fri 8.30am-4pm). The mansion was built by William Seymour Blackstone (1809–1881), grandson of the famous lawyer William Blackstone who lived in Wallingford. His grandson, finding his grandfather's house Castle Priory too small, built this stately home across the river but the task bankrupted him and he went to prison instead of moving in.
On meeting the main road bear left with the footpath as it joins the major road. There may be a smell from the nearby sewage works.
Turn left at the first junction into a lane leading to Preston Crowmarsh. At the once moated Crowmarsh Battle Farm the road turns sharp right. There are scattered cottages, some thatched, on approaching the end of the diversion.
Ferry Cottage (left) is a reminder of the ferry which once operated below the weir. The regular service ended during the First World War when the ferryman enlisted and never returned.
Soon there is a view of the mill island (left) before passing the point where the Thames Path joins from the weir (left). Continue ahead to find the gate (left) leading into Benson Waterfront.