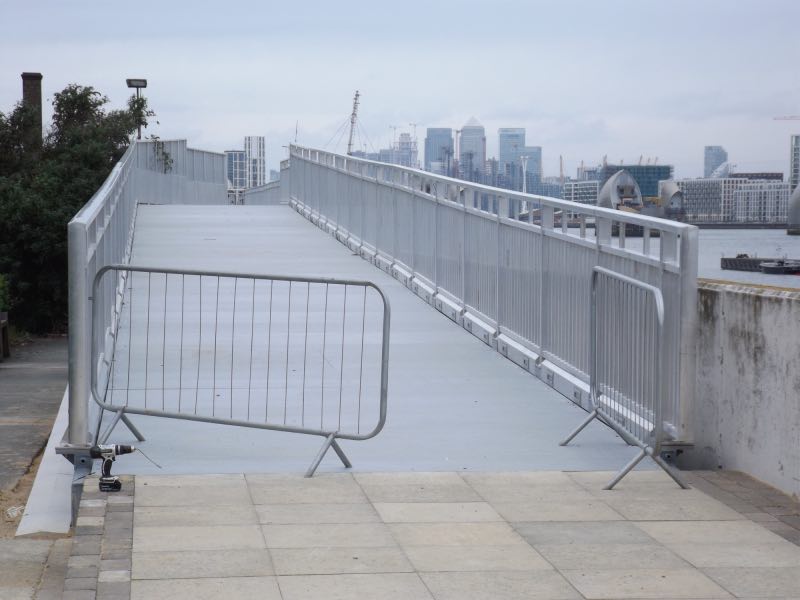 The long awaited Thames Path missing link between the Thames Barrier and Woolwich will open next week.
The new route is being opened by Cllr Denise Scott-McDonald of the Royal Borough of Greenwich and the Mayor of London's  walking and cycling commissioner Dr Will Norman on Wednesday afternoon 20 June.
The ceremony will begin at 3.30pm just behind the Thames Barrier. Guests will be invited to walk east along the line of path down Bowater Road for an opening ceremony at the bottom of the raised walkway in Warspite Road.
The route should be available for public use from about 4.30pm.
The link joins the Barrier to downstream King Henry's Wharf.
It also means that the Thames Path national trail to the source in Gloucestershire from the Barrier now joins seamlessly with the unofficial extension which runs continuously from the River Darent confluence near Erith.
From Wednesday we can say that the Thames Path starts not at Charlton but at Slade Green Station.
Will Secretary of State for Environment Michael Gove extend the National Trail designation?