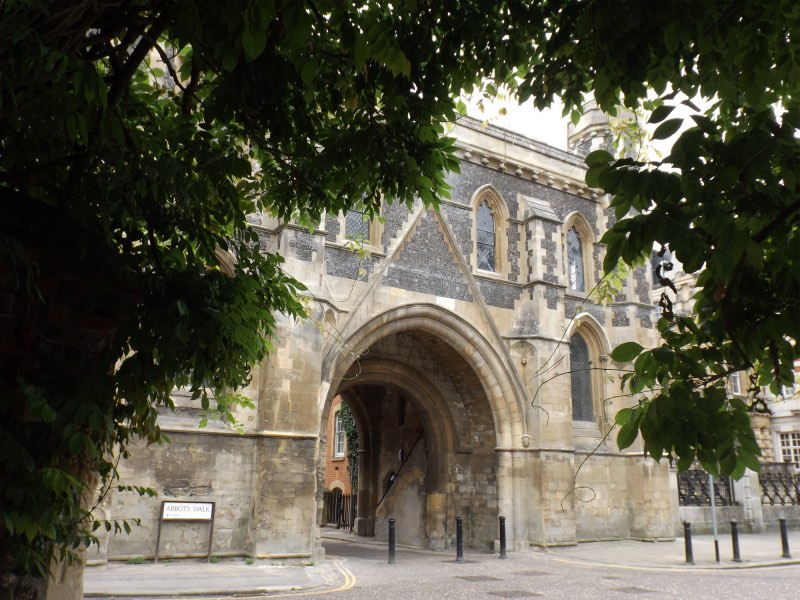 Reading's importance owes much to its riverside abbey visited by royalty, archbishops and statesmen.
From this Saturday 16 June Reading's abbey ruins will again be open to the public free of charge following a restoration programme.
Grass has been placed along the top of exposed walls to slow crumbling.
The monastery opened in 1121 so thoughts are now turning to its 900th anniversary in three years time.
It is hoped that Henry I who was buried in the Lady Chapel might be located by archaeologists in time for the celebrations.
It took some years to complete the abbey church which was eventually consecrated by St Thomas Becket in 1164. This was possibly the last time that Henry II and the archbishop met as friends.
The main focus of pilgrimage was not the royal tomb but the hand of St James the Great given by Henry I's daughter Matilda.
An early Victorian church by architect Augustus Pugin lies across the abbey church's north transept and is dedicated to St James.
Today a relic said by some to be Reading's hand of St James, but not displayed,  is in the care of St Peter's Church in downstream Marlow.
Parliament came to Reading in 1453 to meet around the abbey cloister. The Commons sat in the chapter house whilst the Lords assembled in the refectory.