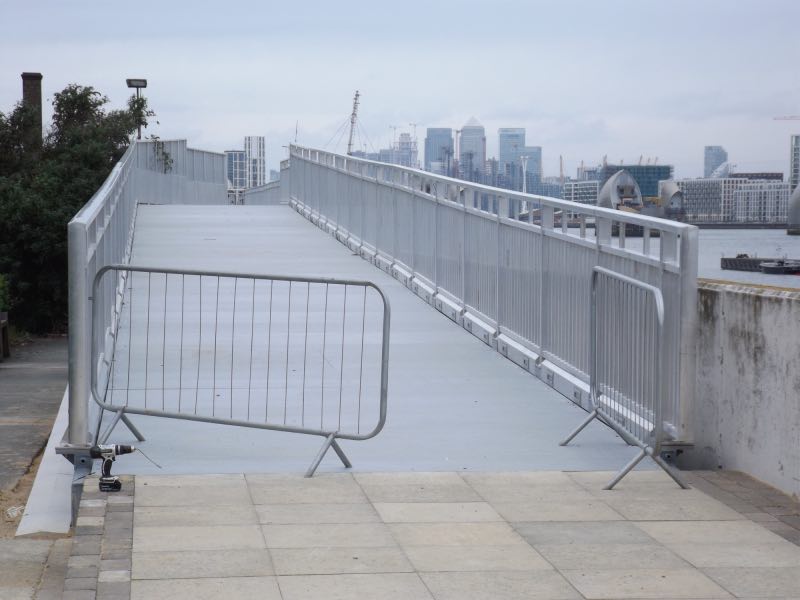 The unofficial Thames Path extension from Erith allows many to begin their long walk where there is a feel of the estuary.
But this recent addition does not join the national trail's start at the Thames Barrier. There is a rather unpleasant detour away from the river between Woolwich's King Henry's Wharf and the Thames Barrier garden.
This involves walking along Woolwich Road which has very heavy traffic.
The only bonus is a McDonald's by a bus stop.
But this week contractors are due to hand over to Greenwich Council a riverside route. The 'missing link' as it is called locally will be filled.
Some minor highway resurfacing has yet to be undertaken and new signposting is not ready.
But it looks as if the promised 'late spring opening' will be achieved.
It will be possible to walk the length of King Henry's Wharf and go up on to a raised walkway. This curves round into Warspite Road. The at present gated Bowater Road, which runs parallel to the river, will then take the Thames Path to the Thames Barrier.