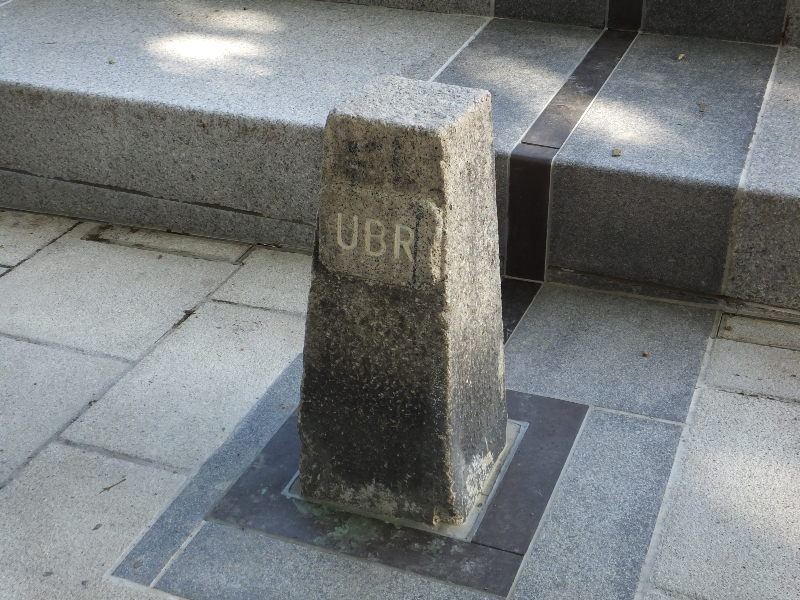 A long line has been added to the UBR stone on Putney Embankment.
The University Boat Race starting post has been moved slightly forward to allow for a large viewing platform to be built behind.
The starting line runs across the new land reclaimed from the Thames as a result of the Thames Tideway, or Super Sewer, project.
The new space running out into the water includes a ventilation column disguised as a tall sculpture.
The next University Boat Race is on Easter weekend Saturday 30 March.
There is a similar UBR stone on Thames Bank at Mortlake marking the finishing line.