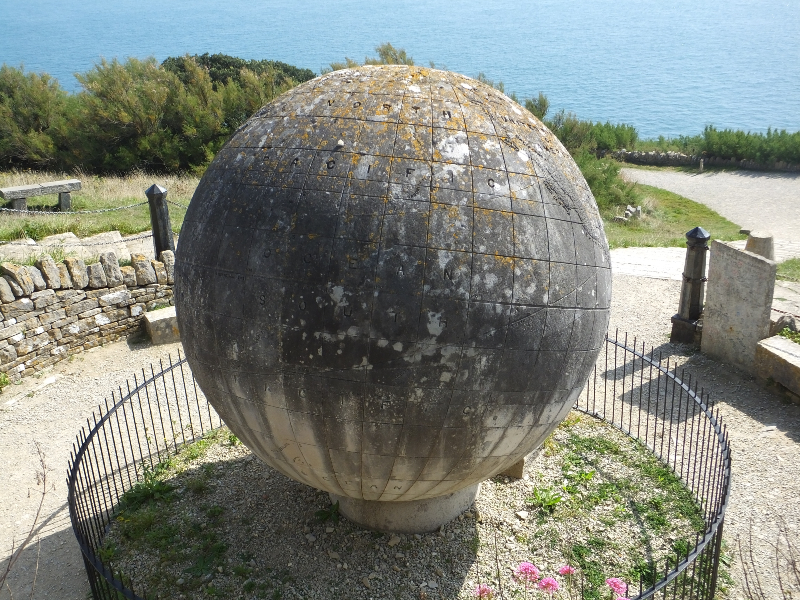 The Great Globe made at Greenwich and now at Durlston Head in Dorset has been steamed cleaned for the first time.
The cleaning of the Portland stone carving was undertaken by stonemason Ian Viney.
Pictures of the Great Globe looking as new as when it stood by the Thames in 1887 have been published by Swanage News.
The large stone globe, ten feet in diameter, was the idea of stone merchant George Burt of Swanage whose London base was Granite Wharf on the Greenwich Peninsula. Purbeck stone, which had been loaded at Swanage, was unloaded on Granite Wharf.
The fifteen segment globe would have been welcome ballast for a return journey.
Earlier Burt's uncle George Mowlem, who was also from Swanage, built many of London's Victorian buildings with the stone.
Granite Wharf on Greenwich Peninsula was recently replaced by flats but a plaque on the Thames Path recalls the many spare stones which 0nce formed a boundary wall.
Durlston is near Swanage and the Great Globe is displayed below Durlston Castle which in summer has been likened to the Amalfi coastline.