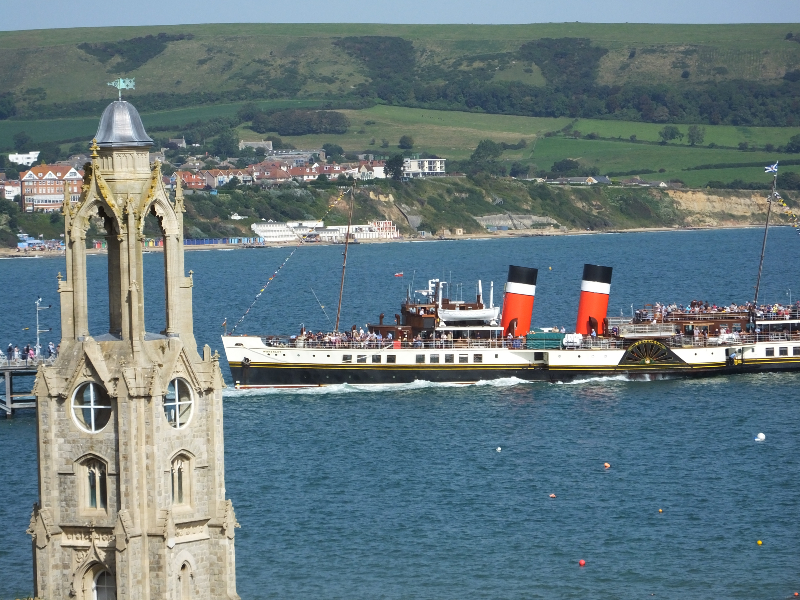 The Waverley paddle steamer has arrived at Swanage on her way to London.
She will be coming up the River Thames on Saturday evening 23 September.
An unexpected easterly wind prevented a planned berthing at Poole Quay last night but today in perfect weather the steamer moored at Swanage Pier.
There she was opposite the Wellington Tower which used to stand in the middle of the road on the south end of London Bridge.
Later this month the Waverley will turn immediately downstream of London Bridge.
The tower was originally a clock tower but when moved to Swanage in 1867 it arrived without its clock. The spire was lost in 1904.
Transportation from the capital was untaken by George Burt who shipped Purbeck stone from Swanage to Granite Wharf on the Greenwich Peninsula. For return trips he needed ballast and the dismantled Wellington Tower, which had proved unpopular with increased horse-drawn traffic on the bridge, was ideal.