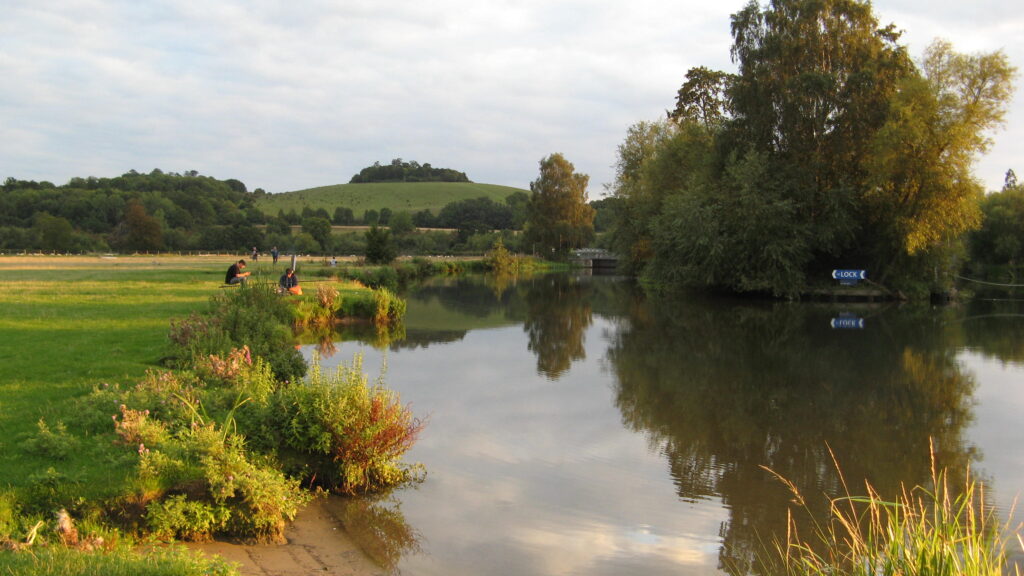 Day's Lock Meadow beside the River Thames has been voluntarily registered by landowner Keith Ives.
Mr Ives bought the land in 2020 and, as a person with a strong sense of community, agreed voluntarily to register the site so that it can continue to be enjoyed by the public.
Thanks to a long campaign by residents of nearby Dorchester-on-Thames and the Open Spaces Society, the meadow has been added to the village green register.
The struggle began in 2016 when an earlier landowner of Bishops Court Farm erected fencing.
Keith Ives has also made it possible for the nearby ancient Dyke Hills, crossed if walking into Dorchester, to be registered at the same time.
Kate Ashbrook, general secretary of the Open Spaces Society, says: 'We are delighted to have helped secure people's access to these special place for ever.
'We congratulate the residents for their perseverance and determination, and we thank Mr Ives most warmly for his gift to the community. He is a fine example to other landowners. The society is encouraging landowners voluntarily to register their land as greens to protect it for public enjoyment.