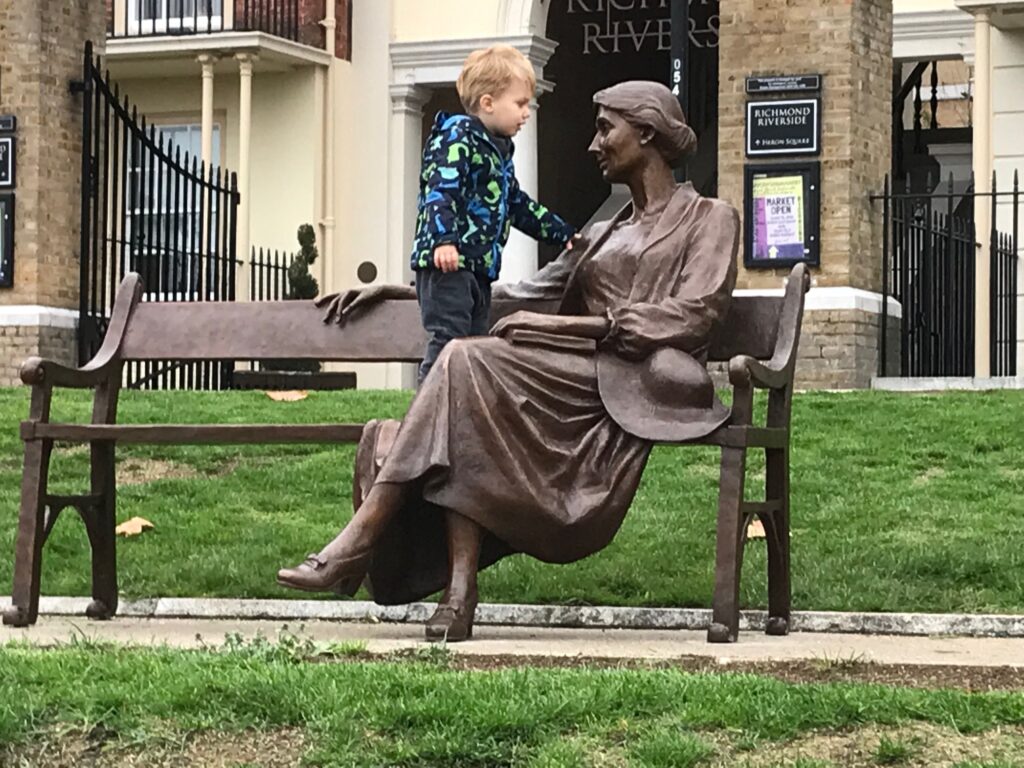 A statue of Virginia Woolf has been unveiled on the Thames Path at Richmond.
The writer lived in the town for a decade from 1914 and liked to walk along the Thames every day.
Now she is depicted sitting on a long seat where today's walkers can join her to look at the river.
Virginia and her husband Leonard lived at Hogarth House in Paradise Road where they founded the Hogarth Press on the kitchen table.
At first the couple published their own work on a small hand-printing press but later expanded the business to include work by emerging authors such as Katherine Mansfield.
The first UK edition of TS Eliot's The Wasteland was published a century ago by the Hogarth Press with the typesetting for the 450 copies being undertaken by Virginia.
The bronze figure is by Laury Dizengremel and was unveiled by Virginia Woolf's great great nieces Sophie Partridge and Emma Woolf.
The ceremony took place on Wednesday afternoon as the tide fell to one of its lowest levels during the current draw-off when the lock gates are left open to allow for the riverbed to be exposed.
The seat with Virginia Woolf can be found up a few steps on Richmond Riverside opposite the former Jesus College Oxford barge immediately downstream of Richmond Bridge.