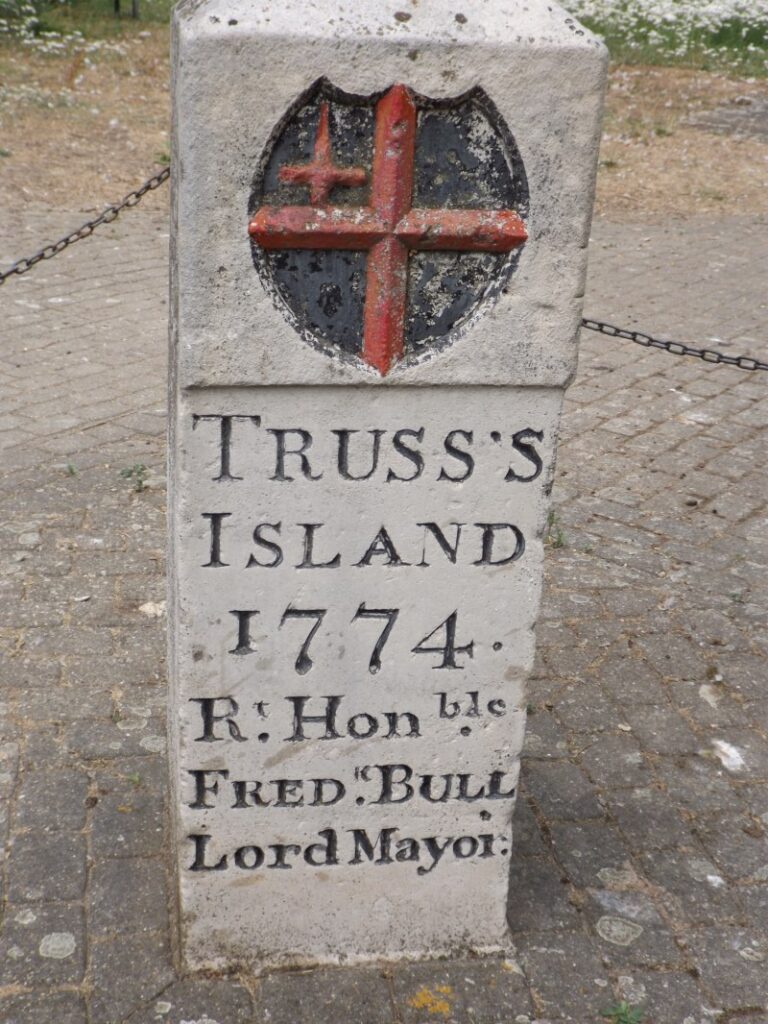 Foreign Secretary Liz Truss, current favourite to win the Conservative leadership and become Prime Minister, is a descendant of the City of London's famous Navigation Clerk of Works Charles Truss.
Truss's Island in the River Thames is named after him.
The island, restored in 1992 with water again on all sides, is on the right bank between Laleham and Staines.
The stone, bearing the City Corporation shield and the island's name, was placed in the centre in 1804 but has the date 1774 which is the year Charles Truss was appointed.
The City, responsible for the Thames as far as Staines, had allowed the river to become so obstructed and towpaths so eroded that it was in danger of losing its ancient rights.
Truss spent 36 years restoring the river, which saw a huge increase in traffic with the opening of the Thames and Severn Canal.
The island is largely inhabited by swans and Canada geese leaving little room for visitors seeking out the blackberries hanging down to the water.
The towpath is on the left bank and although from a distance the wooded island on the right bank appears to merge with the background it's easily located by the swans. They often cross the river tempted by a constant offering of bread from walkers despite a recently posted notice from the Queen's Swan Marker asking people to desist from feeding.
Another descendant of Charles Truss is The Revd Richard Truss, Liz Truss's uncle, who has served in riverside parishes of Shepperton and Waterloo.