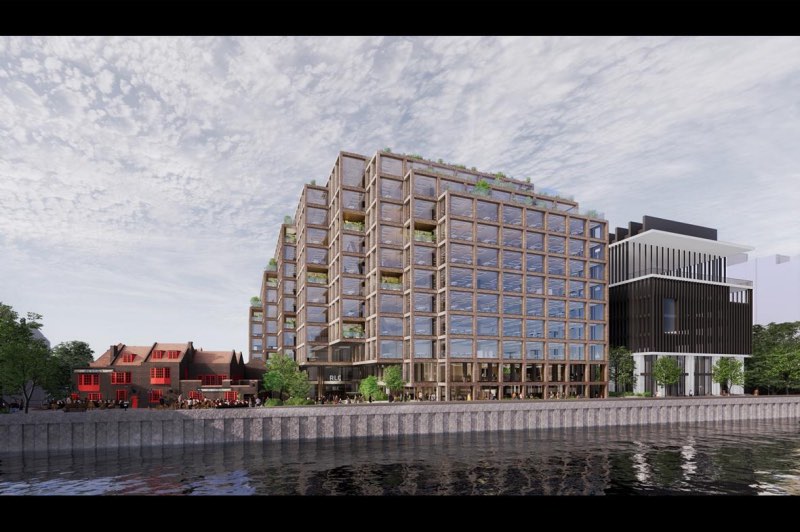 After the surprise approval for the high buildings on London's South Bank TV studio site there is news of another possible change downstream.
Bankside's ancient Anchor pub could be overshadowed by LandSec's Red Lion Court plan.
The redevelopment would have the former Financial Times building on its upstream side.
The original riverside Anchor inn existed in William Shakespeare's time on Bankside and later Samuel Pepys watched the Great Fire of London from outside.
Dr Johnson briefly lived there when The Anchor Brewery occupied the next door Red Lion Court site. The present building was known to Charles Dickens.