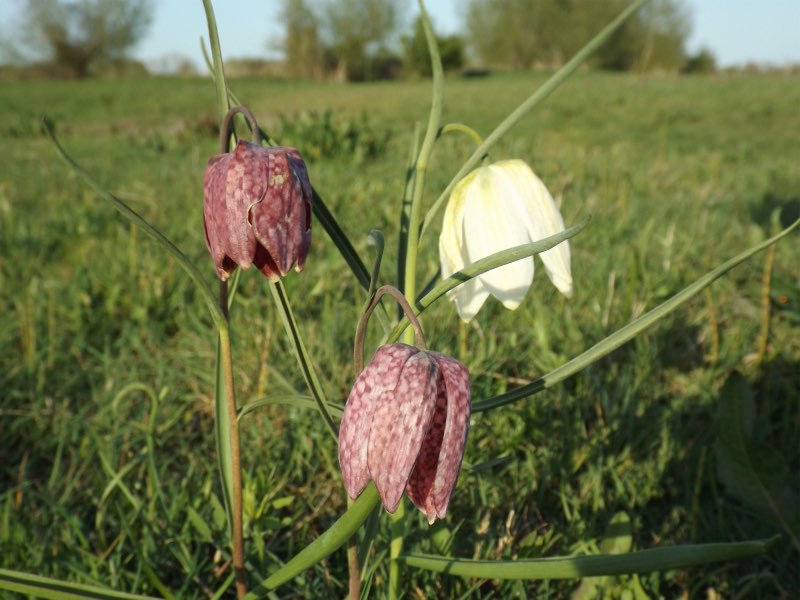 North Meadow alongside the Thames Path at Cricklade has the largest number of the rare Snakeshead fritillary.
Now is suddenly peak time for seeing the flowering.
Most of the fritillaries are purple although in the last fifty years there has been an increase in the number of white flowers.
Within living memory the flowers were picked for local use or sent to Covent Garden but now picking is forbidden and visitors must keep to the footpaths.

The riverside path tends to have dandelions along its side but the fritillaries are close by. In the distance there is a feeling that the floodplain is ploughed but this is an illusion created by the dark purple flowers.
This weekend there is a temporary tea shop for visitors in Thames Hall by Cricklade Bridge.
Stacey's cafe in the High Street has just closed due to retirement but nearby C & R Family Grocers is open weekdays and Saturday morning with a cafe. A £6 breakfast is served from 8am.