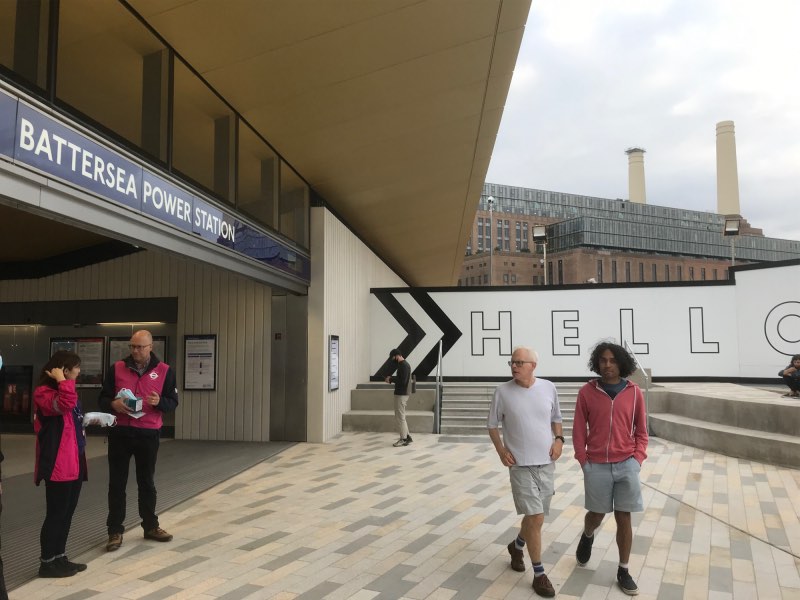 A Northern Line Underground station has opened 200 yards from the Thames Path in Battersea.
Battersea Power Station now has a station at the end of a new Northern Line extension. The spur runs off the line just south of Kennington to serve Nine Elms with a new station as well as Battersea Power Station.
The Tube's railway station for Battersea Power Station is close to Pump House Lane which currently carries the Thames Path through the Battersea Power Station complex.
A riverside path is not expected to be completed for some years.
Pump House Lane is one of the recently reconfigured roads so upstream walkers (unless wanting to keep ahead for the station) should now be ready to turn right at the Booker warehouse crossroads and not just after as in the past.
The lane is now very wide and no longer gated.