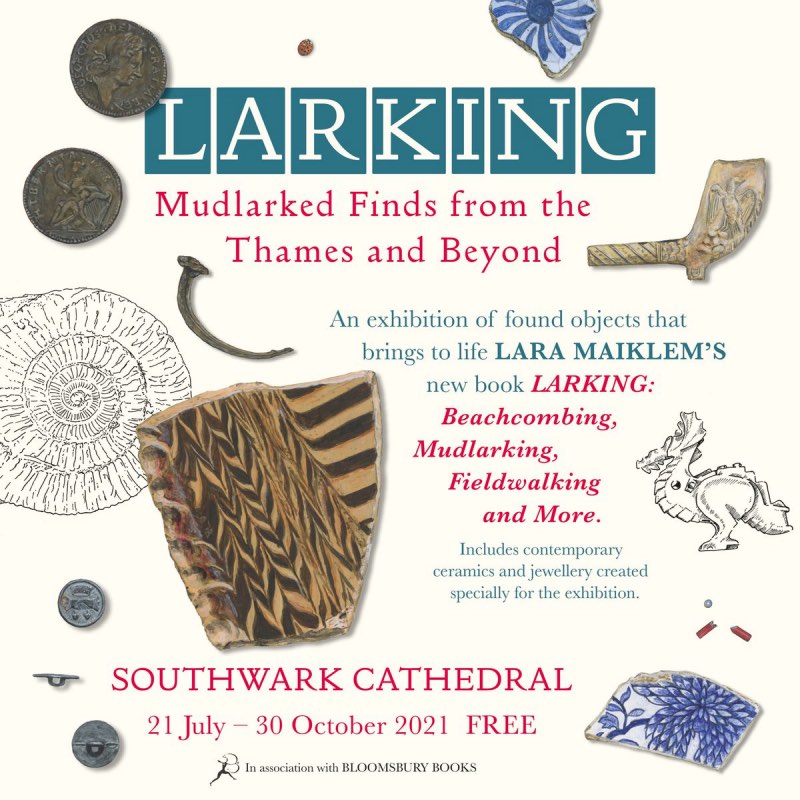 Lara Maiklem has an exhibition of her finds at Southwark Cathedral.
The new display of found objects from the Thames beach coincides with the publication of her new book A Field Guide to Larking.
Lara is giving a talk at the cathedral on Thursday evening 19 August.
The Thames Path passes the door of Southwark Cathedral next to London Bridge. Walk through the courtyard, past the cafe (left), to find the display ahead.
A Field Guide to Larking is available from the cathedral shop.