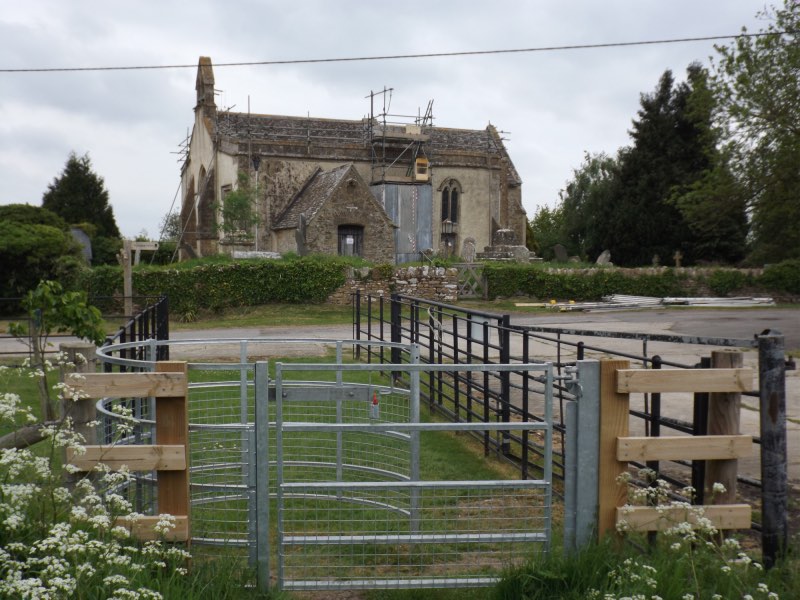 The River Thames is so long, varied and winding that its source is found beyond six counties. One is Wiltshire which means that the new Pevsner features riverside buildings.
The Wiltshire Buildings of England is the first new edition since 1975 when Bridget Cherry revised Nikolaus Pevsner's text. Now Julian Orbach has updated the invaluable book.
Going upstream in the county we first reach isolated Inglesham which is little more than a church and house.
'A church interior as William Morris wanted, bearing all the scars of time and with fittings untouched by the Victorians…Morris, living at Kelmscott nearby, foiled an attempt to have the church rebuilt,' we are reminded.
The nave is Anglo-Saxon and the chapel is 13th-century. The wall paintings are 'numerous'. Only the recent (17th-century) box pews intrude.
St John the Baptist church Inglesham is a favourite of historian Diarmaid MacCulloch.
The next objective is Castle Eaton where both the church and pub feature.
St Mary's also has a 13th-century chancel which one can easily forget as William Butterfield was allowed to undertake a substantial restoration in the 1860s. This was shortly after his All Saints Margaret Street masterpiece had opened.
Castle Eaton's Red Lion is deemed to be mid-Georgian.
If the Red Lion is not open then the welcome landmark ahead is the tower of St Sampson's in Cricklade. Once in the small town it is a delight to discover St Mary's, a 'basically Norman' church, which has been returned to the Roman Catholic Church.
The Old Bear, The White Lion and The Red Lion, familiar to walkers, all get a mention.
Ashton Keynes, 'the village of four crosses', takes up two pages mainly thanks to its church, Holy Cross, where Butterfield did some tidying in the 1870s.
Highlighted at the end of a footpath from the church is 'a delightful group… facing over the Thames, a shallow stream here'.
The Buildings of England: Wiltshire by Julian Orbach, Nikolaus Pevsner and Bridget Cherry (Yale, £45).