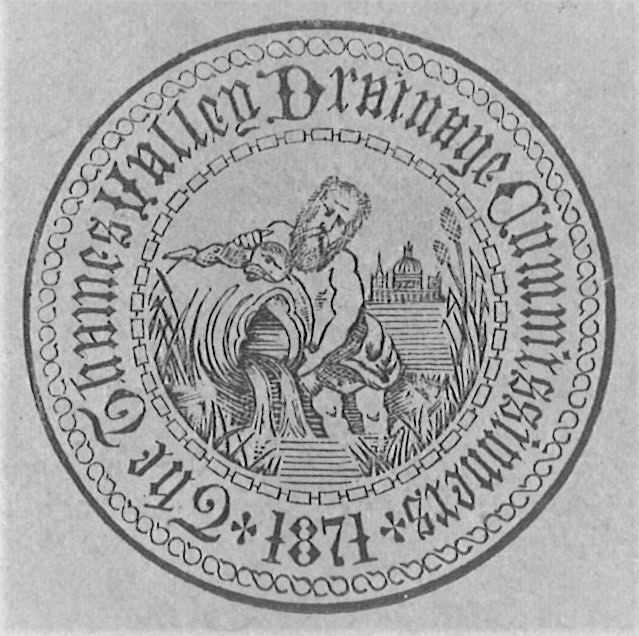 Last May as we battled Covid most of us missed the 250th anniversary of Thames Conservancy's predecessor.
Where Smooth Waters Glide is an online exhibition by the Berkshire Record Office which holds the archive of the Thames Conservancy.
There are fascinating documents and pictures as well as a clear explanation of river governance.
Thames Navigation Commissioners first met in Henley in 1771.
The Thames Conservancy was formed in 1857 and lasted until 1974 when Thames Water took over.
But this change did not anticipate the privatisation of water supply so the National Rivers Authority was hastily formed in 1989.
In 1996 this became today's Environment Agency.
The Navigation Commissioners were appointed 250 years ago to make the Thames into a highway. This resulted in the creation of the towpath which at the end of the 20th century become the basis for the Thames Path.
It is interesting to find that it was the Thames Conservancy in 1961 which recognised that the river had become 'essentially a pleasure river'.
But it was during the stewardship of Thames Water that there was the first formal co-operation with the Countryside Commission in producing a feasibility study for a 'Thames Walk'.
Twenty-five years ago the Thames Path was eventually opened in July 1996.
The exhibition reminds us with dramatic photographs that floods are not new.
We learn when and where flash locks gave way to pound locks.
Thames people include the Treacher family who built locks and bridges.
The most famous figure is maybe Lord Desborough who has given his name to the Desborough Island which he helped to create at Shepperton.
The title, Where Smooth Waters Glide, is taken from a poem of about 1845 attributed to Joseph Tubb which describes the view from Wittenham Clumps near Dorchester.