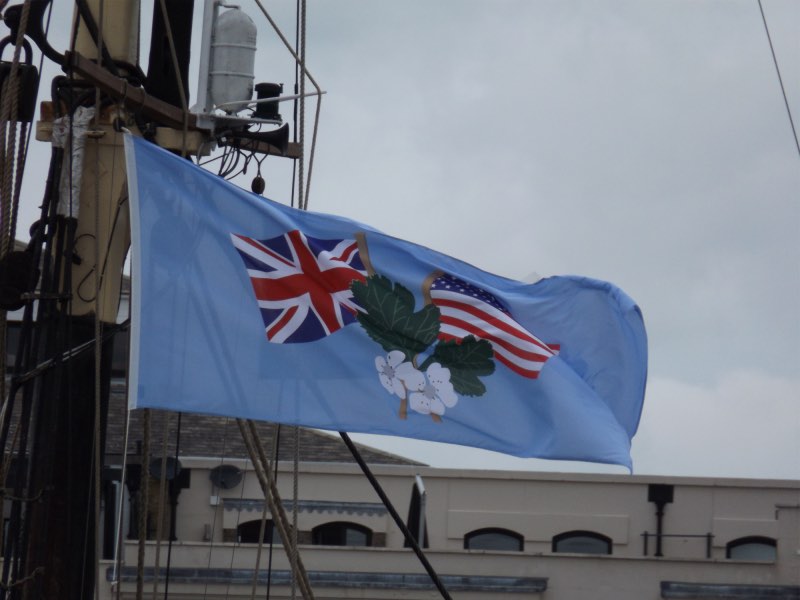 The Anglo-American Mayflower anniversary celebrations came to a quiet end on the River Thames in central London on Friday.
By coincidence this was the same day as President Biden was Britain agreeing a New Atlantic Charter.
A much reduced flotilla escorted the Edwardian from Rotherhithe to the Houses of Parliament to deliver a copy of the Mayflower Compact which had arrived in Rotherhithe on board The Excelsior, representing The Mayflower.