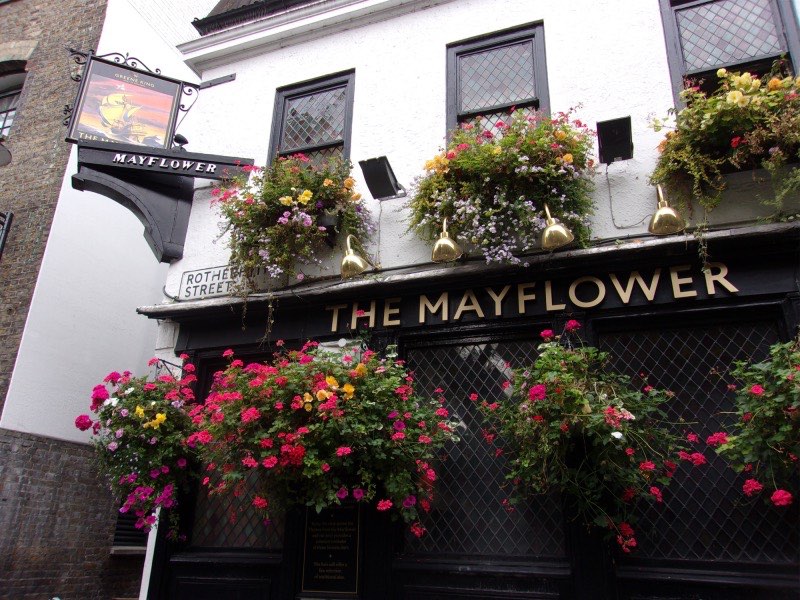 As Joe Biden begins his first visit to Britain as President of the United States of America there will be a ceremony on the River Thames to mark the 400th anniversary of The Mayflower returning to Rotherhithe.
Last year, despite the Covid restrictions, there were several low-key events to mark the 400th anniversary of The Mayflower sailing from Rotherhithe to America carrying the 'Pilgrim Fathers'.
An illuminated scroll signed by the Speaker of the House of Commons was taken by water to Rotherhithe before being forwarded to Speaker Nancy Pelosi in Washington.
Next Friday afternoon 11 June a 'message from the Settlers' will be delivered to the Houses of Parliament in the form of a copy of The Mayflower Compact, the Founding Fathers agreement for governance which was signed on board The Mayflower in autumn 1620.
The Compact is considered a foundation of the US Constitution which also embraces democratic principles debated at Putney's riverside church in 1647.
The message is being brought into London on board sailing-smack Excelsior which will be representing The Mayflower.

This year the sail training vessel is celebrating her centenary during which she rescued the entire population of Bodo in north Norway from the Nazis in 1940.
Excelsior is expected to moor outside the riverside Mayflower public house in Rotherhithe for 48 hours and be lit up at night.
Shortly after 2pm on Friday afternoon the Mayflower Compact copy will be transferred from the Excelsior to MV Edwardian to be taken upstream to Westminster.
MV Edwardian, with an escort of Metropolitan Police Marine Unit, RNLI and London Fire Brigade launches, is expected to pass under Westminster Bridge at 3.25pm.
The Speaker and Admiral Lord West, representing the Lord Speaker of the upper chamber, will be waiting on the Commons terrace with the Lord Mayor and Sheriffs of the City of London.