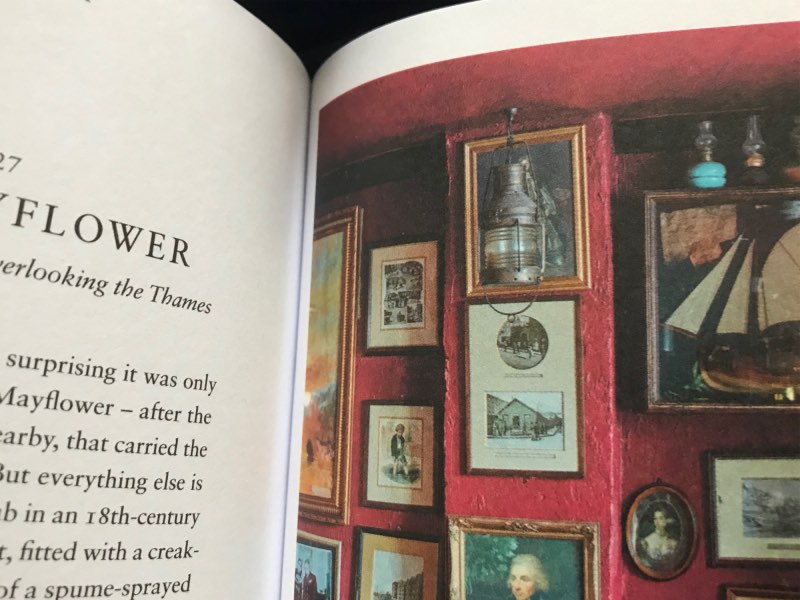 Election Day 6 May is the 400th anniversary of The Mayflower returning from America to Rotherhithe.
This year and last, when it was the 400th anniversary of The Mayflower sailing, should have been big moments for Rotherhithe's Mayflower pub.
But the Pilgrim Fathers' celebrations have been muted by the virus on both sides of the Atlantic.
The Mayflower pub in Rotherhithe is featured the just published book An Opinionated Guide to London Pubs.
The opinions are those of Matthew Curtis and Harry Adès who have also been affected by the virus having to write part of their book in lockdown.
The authors describe the inn as 'a 16th-century pub in an 18th-century building on a cobbled backstreet'.
The backstreet is the Thames Path and but there has been a pub on the site since the 16th century.
However, they are right about the pub being called The Mayflower only since 1957.
'A maritime masterpiece overlooking the Thames' is the verdict.
The pub merits, unlike some other entries, extra pictures by the book's photographer Orlando Gill.
Some claim that the anniversary of the Mayflower's return is really a few days later on 16 May, the day before the pub will fully reopen.
Riverside Rotherhithe residents are planning to mark the return of The Mayflower later this summer so the pub might still have its big day.