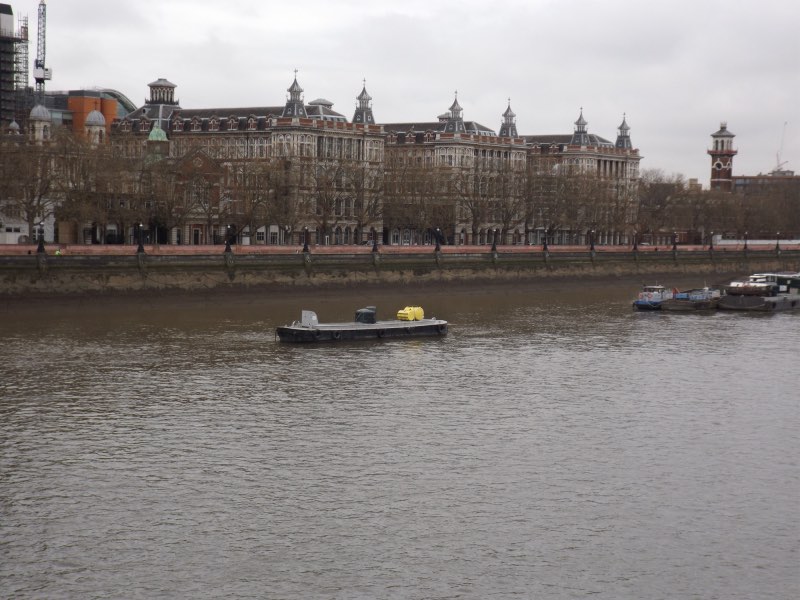 Members of Parliament looking across the river from the refreshment tent on the Commons terrace may not enjoy the view as much as in the past.
There is now a long red line running across the bottom of St Thomas' Hospital. It is a reminder of the pandemic dead.
During the Easter recess, the Covid-19 Bereaved Families for Justice group began painting tiny red hearts on the hospital wall along the Thames Path.
Each heart represents a Covid death and there are so many, 100,000 and rising, that the long red blur has been created.
It runs for five hundred and thirty yards from Westminster Bridge to Lambeth Palace. Will it have to follow the wall round the corner into Lambeth Palace Road?
The hospital boundary wall dates from the 1870s and the legal status of the instant memorial is uncertain.
However, it has been visited by the Leader of the Opposition Kier Starmer, Lambeth Council Leader Jack Hopkins and Lambeth MP Florence Eshalomi.
Mayor of Lambeth Philip Normal, who visited wearing his chain of office, said: 'It was incredibly moving to observe the completion of the wall, and then walk its full length.'
The red paint looks likely to stay allowing the hearts to fade into ghosts reminding us of our loss during 2020-1.