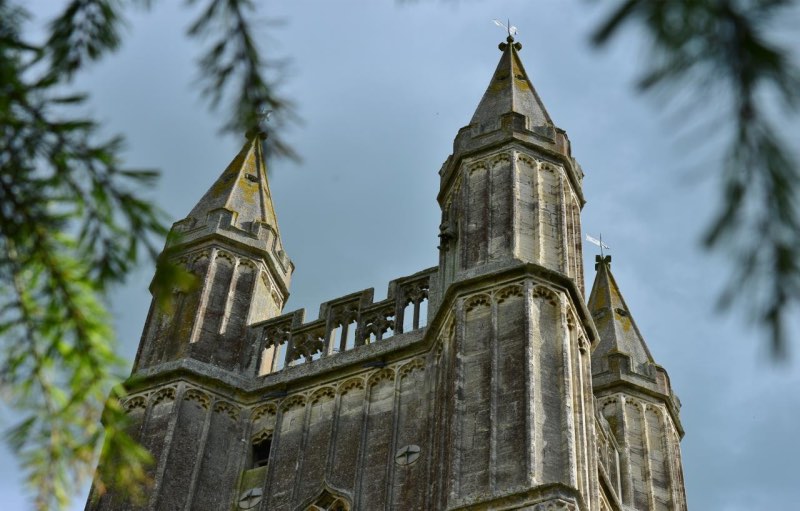 The Tablet reports that best-selling novelist Ken Follett is donating all earnings from his book Notre-Dame: A Short History of the Meaning of Cathedrals to a cathedral in Brittany.
Sales of the book will help to save St Samson cathedral in Dol where St Samson, who died in 565, is buried.
One of the few other churches dedicated to St Samson is the parish church at Cricklade which is well-known to walkers on the Thames Path.
Glimpses of its distant tall tower are a welcome sight when Castle Eaton is behind you and refreshment at Cricklade awaits.
The Cricklade tower is Tudor and paid for, according to William Morris who noted an allusion to playing cards inside, by a successful gamble.
But more mysterious is the unusual Sampson dedication (with a p here) from much earlier times.
Samson was Welsh. There is church dedicated to him in Cardiff.
Also some in the west country including Fowey at the end of the north-south pilgrim track across Cornwall used by Welsh travellers to Brittany avoiding shipwreck at Land's End.
Guernsey, a staging post for Brittany, has a St Sampson church.
Cricklade church has evidence of a very late 9th-century building.
Notre-Dame: A Short History of the Meaning of Cathedrals by Ken Follett is published by Pan (£9.99).