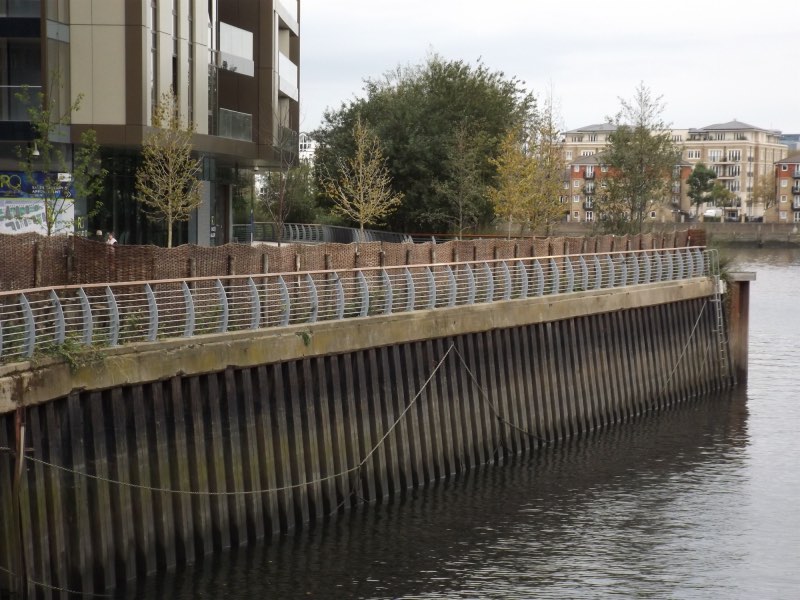 It is good to see walkers on the completed Thames Path route at Wandsworth's Riverside Quarter next to the Wandle entrance.
The route from the Wandle Bridge to Wandsworth Park has long been confusing even before regeneration began. Walkers saw little of the river although they did pass the splendid Cat's Back pub in Point Pleasant.
Now, having having crossed the River Wandle and Bell Lane Creek, you turn downstream with the Wandle to reach its confluence with the River Thames.
A new wide path sweeps round the 14-storey Nine Eastfields apartment block to allow an easy walk past Point Pleasant and its Venetian-style moorings into tree-lined Wandsworth Park.
All this change has not scared off the wildlife. Thanks to a green barrier ducks have returned to rest along the Wandle wall.
It is maybe the moment to recall that the Riverside Quarter was once the Shell Oil Terminal. Earlier, in the late 18th century there was frying pan manufacture and, during Queen Victoria's reign, factories included one making the snap for Christmas crackers.