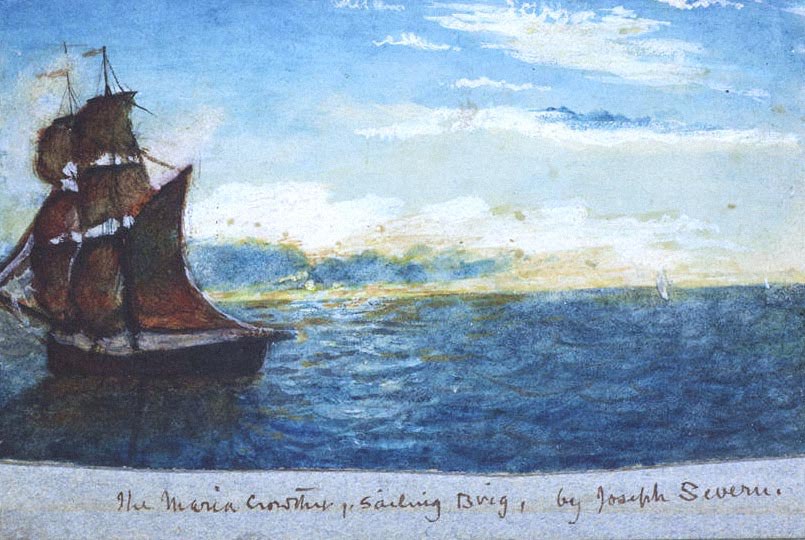 Two hundred years ago this morning John Keats left England for exile in Italy and death.
On Sunday 17 September the poet embarked at Tower Dock, now Tower Pier, next the Tower of London.
Across the water were Battle Bridge Stairs and Pickle Herring Stairs on the Bermondsey bank behind which Keats had spent time as a Guy's hospital student.
Mid morning saw the rising tide turn and the Maria Crowther move out of the Pool of London and down river past Rotherhithe, Deptford and Greenwich.
Keats and his companion Joseph Severn on board spent part of the time dining with the captain until Gravesend was reached in mid afternoon.
The ship stayed at anchor all night and all Monday until about 9pm. On Tuesday morning the Maria Crowther was in the estuary and on passing Margate in a storm left the Thames for the English Channel.
Keats arrived in Naples on Saturday 21 October but was quarantined for ten days due to England being known to have a virus. He died in Rome the following February.