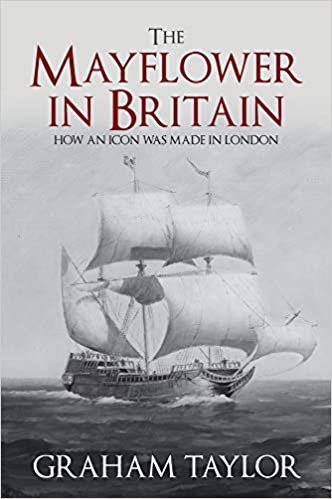 At 4pm on Friday 4 September the Lord Speaker and Mr Speaker will be on the Palace of Westminster terrace for a delayed ceremony marking the 400th anniversary of the Mayflower sailing for America.
An illuminated vellum scroll, a gift from the UK Parliament to the US House of Representatives, will be placed on a vessel and taken downstream to Rotherhithe before being despatched to Speaker Nancy Pelosi in the USA.
But did the Pilgrim Fathers really leave from Rotherhithe?
A new book The Mayflower in Britain: How an icon was made in London by historian Graham Taylor, claims that the passengers embarked not behind the Mayflower pub in Rotherhithe but at Blackwall.
The spot is probably Blackwall Yard which is just upstream of Virginia Quay from where the first English settlers of North America had set sail in 1606.
One was John Smith who, according to Graham Taylor, was to influence considerably the destiny of the Mayflower project fourteen years later.
Virginia Quay and Blackwall are best seen from the Thames Path as it curves round the O2 (the former Dome)
Rotherhithe in 1620, we are reminded, was not in London but merely 'of London' as navigation was supervised by the Port of London and the authorities did not allow emigration from tiny riverside villages.
When on the Thames Path between South Dock and Greenland Dock you are about where the lost Earl's Creek provided docking for the Mayflower when not sailing to France to bring wine back for City vintners.
Master of the Mayflower Christopher Jones lived in Rotherhithe and some of the crew were local or from Deptford.
Graham Taylor dismisses the claims of Rotherhithe's Mayflower pub (which advertises itself as the oldest on the Thames) to having any connection with the ship or Pilgrim Fathers.
"It changed its name to Mayflower only in 1957," writes the author who knows Rotherhithe and Southwark intimately.
But Christopher Jones is buried in the church and depicted outside.

The 4 September ceremony is about six weeks late. Rotherhithe residents hope to be able mark the anniversary of the ship's safe return on Sunday 16 May next year.
Graham Taylor's Mayflower lecture at Gresham College can be viewed online on Tuesday 15 September at 6pm: register in advance on website.
The Mayflower in Britain: How an icon was made in London by Graham Taylor (Amberley £20).