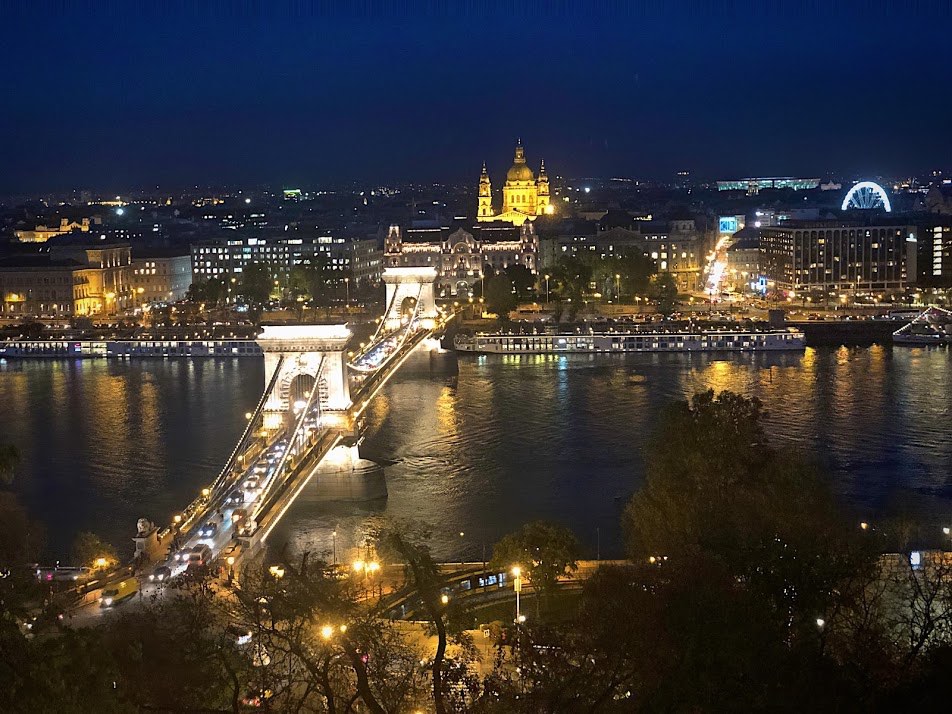 Twenty years ago the Queen and the President of Hungary dined at the Compleat Angler by the Thames.
The hotel terrace is alongside Marlow Bridge which is why the venue was chosen.
William Tierney Clark, who had designed Hammersmith Bridge in the 1820s, was the engineer for Marlow Bridge completed in 1832.
Budapest's landmark Széchenyi Chain Bridge across the River Danube, linking Buda and Pest, is also the work of Clark. In 1839 he designed a large scale version of his Marlow work for the city. It took ten years to build.
Plaques in Budapest record the link.