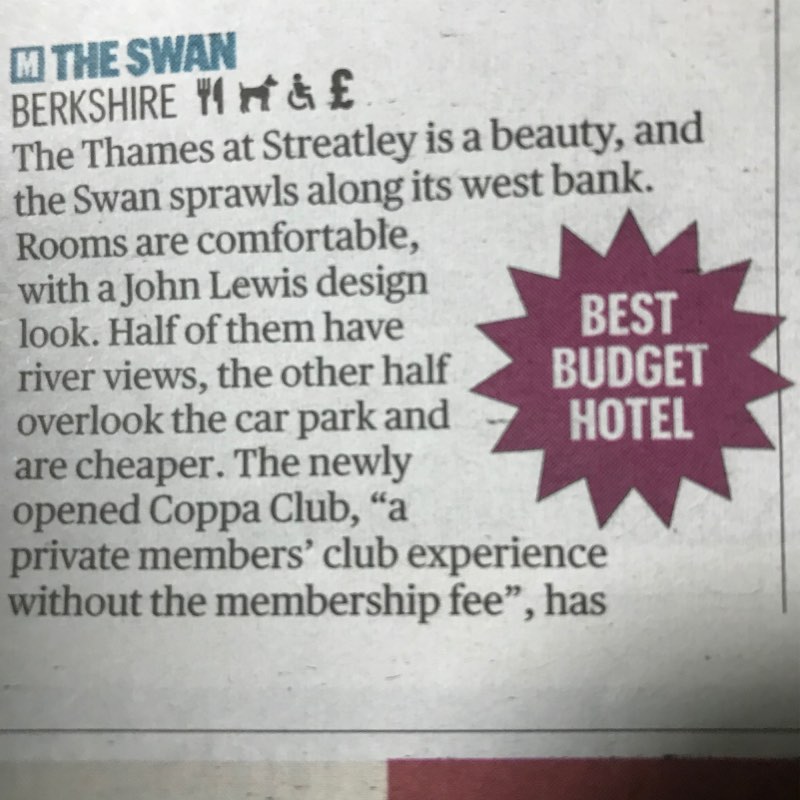 The Swan at Streatley is one of The Sunday Times 100 Great British Hotels.
Most are expensive, especially for a walker wanting just a sleep and not a health club, but The Swan is The Best Budget Hotel winner.
"…agreeable nooks, booths with Thames views and a terrace. The menu sounds standard -burgers, pizza, pasta- but is executed with aplomb."
Doubles at The Swan are from £70.