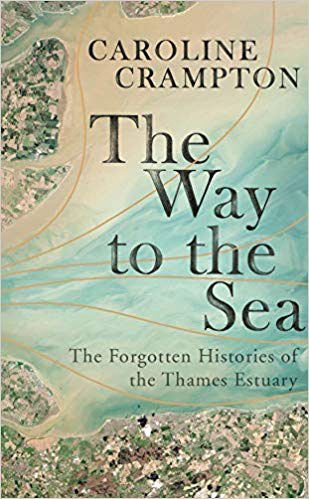 Sailor Caroline Crampton who has known the tidal River Thames since childhood set out to explore upstream and downstream.
Her book is called The Way To The Sea which means that she starts at the source rather than following the water to see where it comes from.
She describes setting out by train to Kemble to begin at the official source. Like most people she is disappointed that the field in front of the stone marker appears to be dry.
Caroline's problem is that finding the start is uncertain most of the year. It is possible to visit the stone many times and never see water.
On eventually finding it at Ewen she feels obliged to paddle.
"If the source of the Thames is elusive its ending is even more so," she writes 283 pages later. "There is no definate point at which the estuary finishes and the sea begins."
Is it Tilbury where pilots hand over to the sea colleagues, the London and Crow Stones line, the Nore Lightship position or back upstream at Teddington?
This matters because Natural England's England Coast Path project intends bringing the continuous path up the Thames as far as Woolwich. We may be talking about walking from Margate to Kemble one day.
This book reminds us that most of the Thames population and heritage lies in the tidal Thames valley to the east.
Coming downstream that major heritage begins at Runnymede where Caroline is convinced that the location of the Magna Carta agreement is the meadow and not the island.
She suggests that this cornerstone of liberty has now shifted east to Westminster adding the interesting reminder that Augustus Pugin travelled to that riverside building site from Ramsgate by water.
Before reaching central London Caroline pauses at Putney which she finds has an attractiveness easily missed on Boat Race day. She sees old Putney as a tiny village like Cricklade in the upper reaches.
However, it is not the obvious places that take up most space in this well-researched book but the lower reaches where you find Grays, Mucking Marshes and Shivering Sands. They will become more familiar as the Thames Path lengthens.