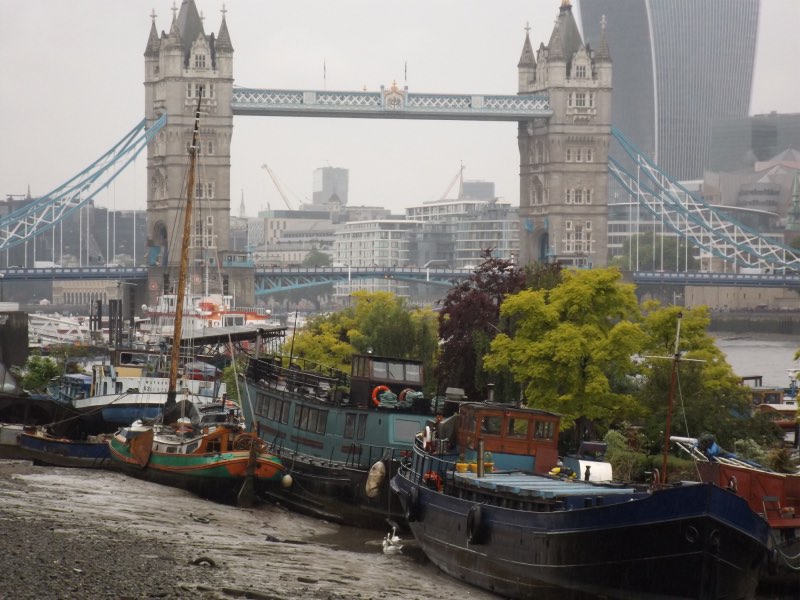 The Earl of Wessex, Patron of the London Gardens Society, visited the Floating Barges Garden on Wednesday.
The garden barges, just downstream of Tower Bridge and Butler's Wharf, are converted from a variety of vessels including lighters.
Yesterday was a dull day but even at low tide the green growth was a striking contrast to the City skyscrapers.
The gardens, known as Downings Roads Ancient Moorings, are best viewed from the wharf at the end of East Lane (by East Lane Stairs) on Bermondsey Wall West or further upstream where the path runs alongside alongside Jacob's Island.