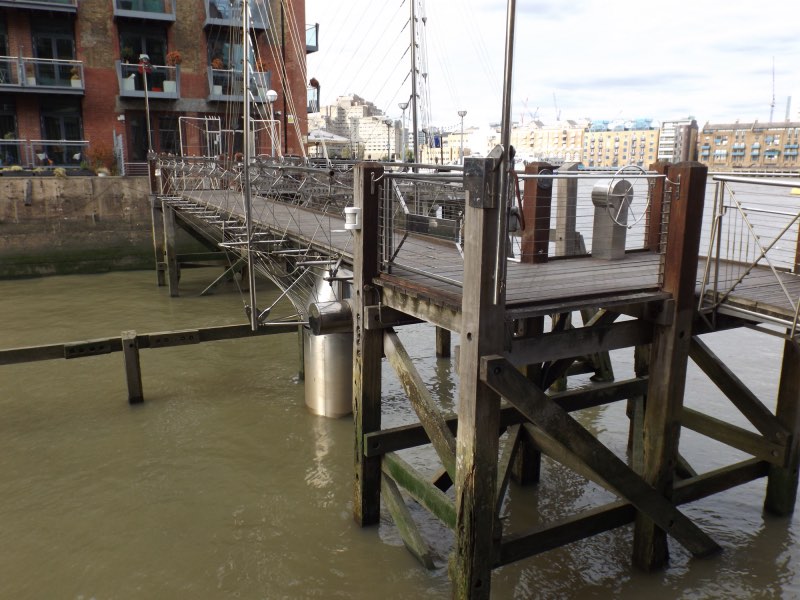 There is a diversion around St Saviour's Dock near Tower Bridge from Monday 15 October.
The half a  mile temporary route will enable work to take place on the dock footbridge which since 1995 has carried the riverside path over the inlet entrance.  This is also the mouth of the River Neckinger.
The swing bridge, designed by Nicholas Lacey whilst living at adjacent Reeds Wharf, has been in a fixed position for some time and now needs refurbishment. After the work is completed it will again be able to allow large vessels to enter the dock.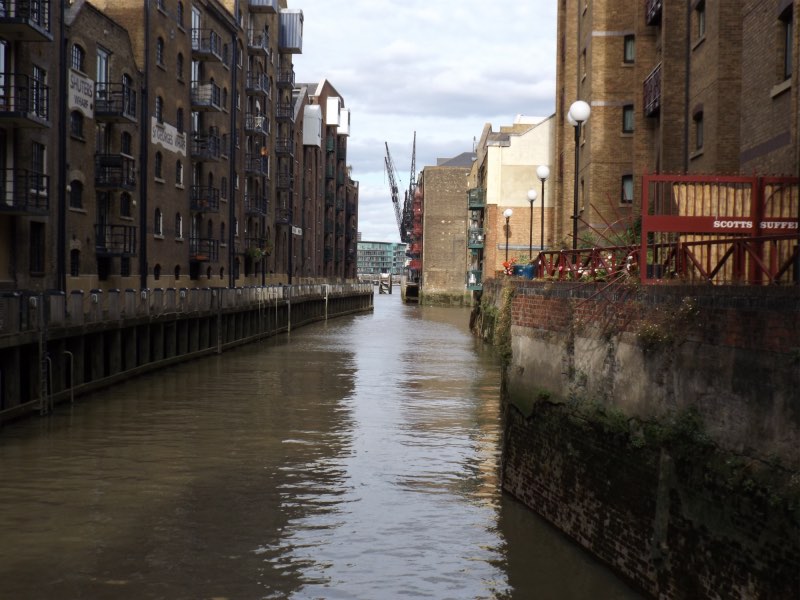 The alternative route from Monday 15 October is:
At the west end of Bermondsey Wall West, bear left to follow Mill Street past Vogan's Mill to the main road.
Holy Trinity Church Dockhead is to the left. Go right past the Co-op to have a good view (right) down St Saviour's Dock. 
Go right again to enter Shad Thames which into the late 20th century was noted for a strong smell of spices. Here are Jamaica Wharf, St Andrew's Wharf and Java Wharf.
At the far end the road bears round to the left past Tea Trade Wharf (right) and under a bridge (the old Design Museum) to a junction. Turn right up steps for the River Thames and rejoin the main route on Butler's Wharf.  
Go left towards Tower Bridge.