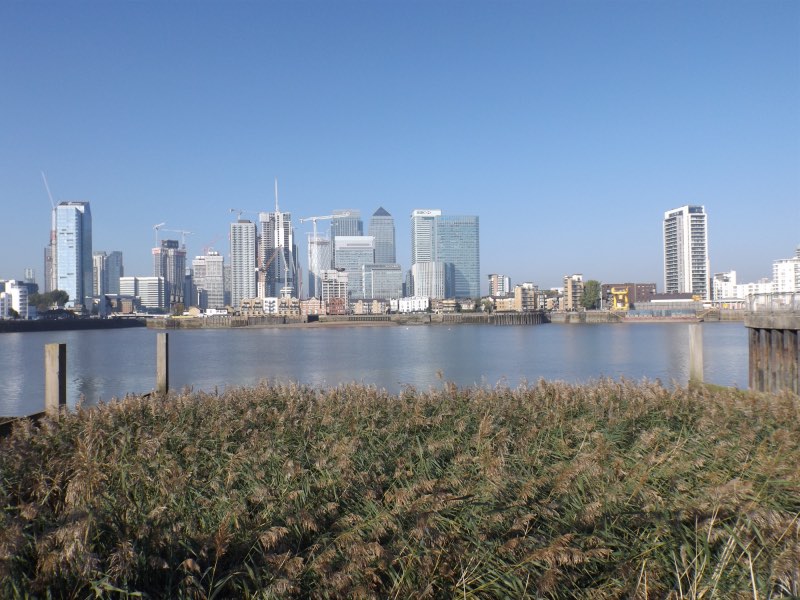 The path from North Greenwich to Greenwich is back alongside the Thames.
Walkers, having passed the O2 (Millennium Dome) and crossed Drawdock Road as it enters the water, can now stay alongside the river with only one brief natural break all the way to Greenwich.
This month sees the end to a long period of changing closures on the west side of the Greenwich peninsula caused by redevelopment.
Work has not ended but disruption should now be occasional whilst the path is 'improved'.
Sadly this means widening the Thames Path for cyclists with the loss of wild flowers and possibly trees.
The only major disruption in future years will be on Enderby Wharf if its conversion to the London City Cruise Port goes ahead despite many objections.
Meanwhile, Young's is about to reopen historic Enderby House as a  pub. It was built in the early 19th century by the Enderby brothers when they set up a rope walk. In 1846 General Gordon spent his last night in England at the riverside building.
It is to be hoped that interior decorations will reflect Enderby's whaling and submarine cable history.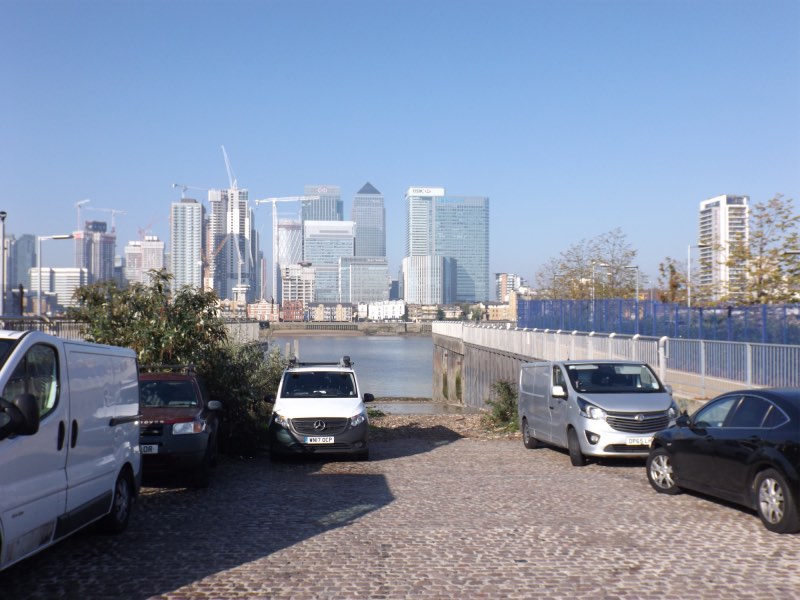 The O2 to Greenwich route:
After  Drawdock Road the path is wide on Delta Wharf before a double bend takes it across Victoria Deep Water Terminal.
This is still a working wharf but the delightful tunnels to protect walkers have been removed. 
Afterwards the path makes a now rare inland detour to go round the back of Bay Wharf which has again become a ship repair yard. This recently relocated a few yards upstream from Enderby Wharf. 
Behind Bay Wharf there is no longer the unpleasant detour via a busy inland road. Instead one again is now able to immediately return to the water and follow a delightful path under willows along Morden Wharf.
This path gives way to a new wide dual cycle/pedestrian path outside Enderby House. 
From here there are new flats as far as Union Wharf and Ballast Quay.
After this the path passes the power station and the 17th-century Trinity Hospital to reach the Trafalgar Tavern in Greenwich.