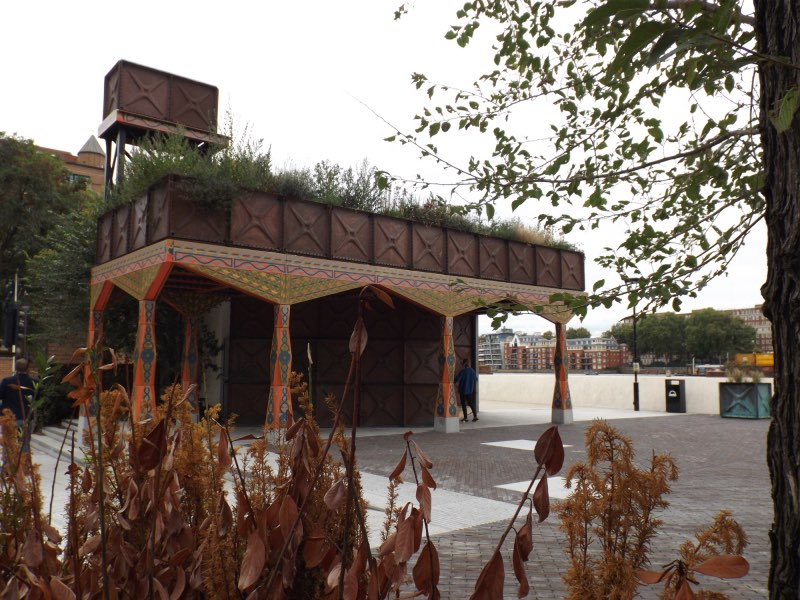 A surprise at Nine Elms is not just the new American Embassy but a new Thames Walk Pavilion featuring a raised garden.
Elm Quay has had a representation of Old Father Thames for thirty years.
Now the big attraction is immediately downstream on Bourne Valley Wharf where the water tank pavilion, designed by the architects of Studio Weave and commissioned by Wandsworth Council, stands.
It is intended as a home for wildlife as well as a resting point for walkers.
The garden is reached by stairs but the doors are not always open.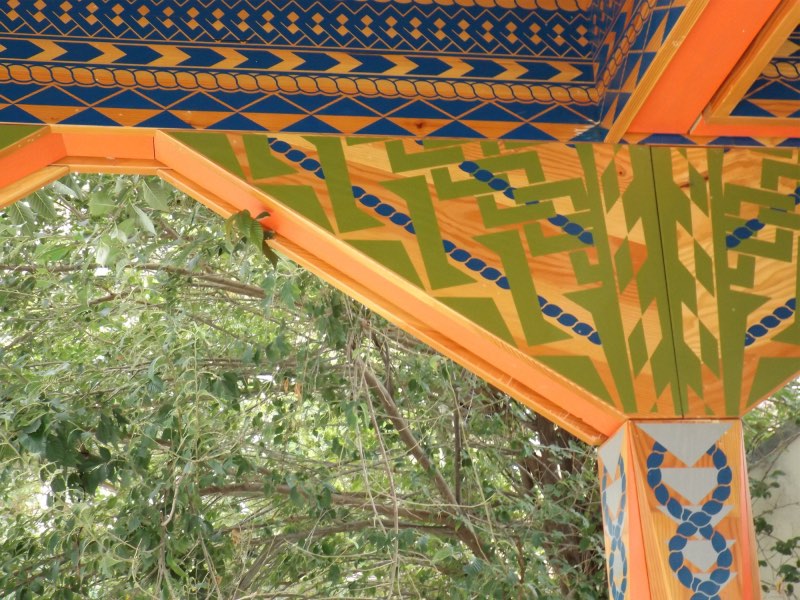 Upstream, beyond Elm Quay and Prescot Wharf, the Thames Tideway project is providing for the riverside path to pass infant of Heathwall Pumping Station and join Tideway Walk at the dock next to Nine Elms Pier.
So no more returning to the road opposite Waitrose from about 2022.