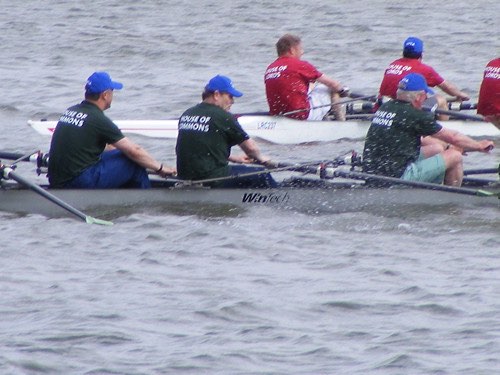 Parliament is about to rise for the summer recess without having held its regatta.
The All-Party Parliamentary Rowing Group says that the Parliamentary Charity Regatta is postponed until further notice due to the Super Sewer.
Lack's Drawdock on Albert Embankment near the Palace of Westminster is closed for Thames Tideway Tunnel, or Super Sewer, works and will not be available until at least 2024.
Matthew Offord MP said "It is a shame that the Group has to postpone the Parliamentary Charity Regatta, but the Group has investigated every possible alternative and concluded that the regatta will be postponed until further notice."
The main race is the competition between eight MPs and eight peers rowing downstream from Lambeth Bridge to Vauxhall Bridge.
The finishing line is between the Lords and Commons marquees on the terrace where a FINISH banner is placed.
Visiting crews from London Youth Rowing and a men and women's senior race give show performances over a slightly longer course and are in return entertained to tea on the terrace afterwards.
The annual tradition dates from 1986.