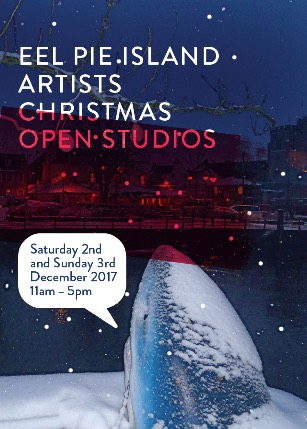 Eel Pie Island is home to 26 artists and twice a year, in winter and summer, the studios open their doors to visitors who can purchase or commission new art works.
The next open weekend is Saturday 3 and Sunday 4 December 11am to 5pm.
Access is by an old toll bridge from the Twickenham bank.