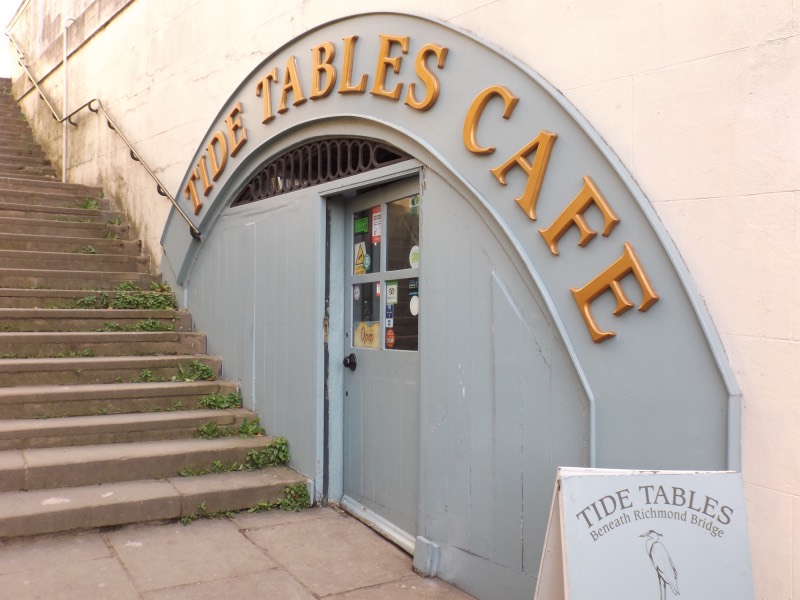 Tide Tables Cafe at Richmond is easily missed but is probably the best place to stop.
You find Tide Tables Cafe underneath Richmond Bridge. Walking river thames societupstream you can pass through the tunnel under the bridge. There are two more to the left. One is still a boat builders. The furthest inland is Tide Times Cafe.
It's open all day with good food. My vegetarian lasagne and salad was £10. On weekdays coffee refills are free.
There is  skiff hanging above the counter and magazines available to read include Thames Guardian.
If you need to keep looking at the river, maybe watching the tide, you can site outside on the downstream side.  Blankets can be borrowed from the basket at the door.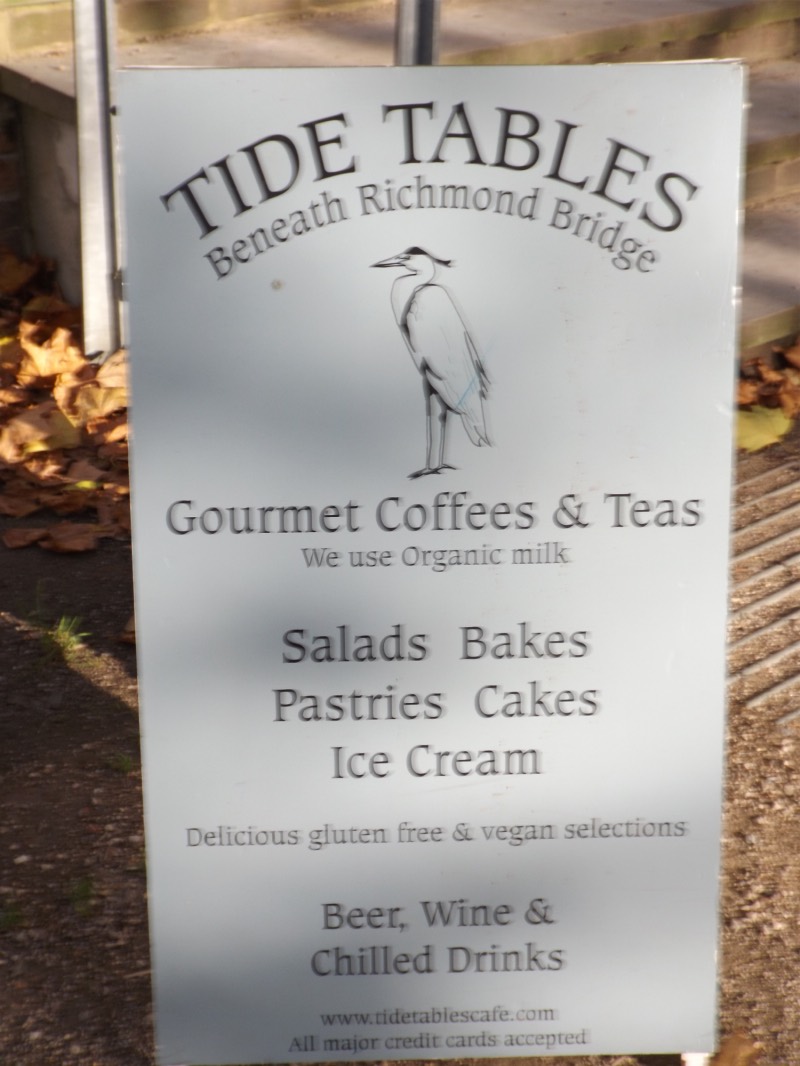 Hollyhock Café: Also run by the same management is Hollyhock Café in nearby Terrace Gardens. It has  good view over the river from its high position.
To find the little rustic building continue upstream along the towpath from Richmond Bridge. When the houses and gardens end, but before Petersham Meadows, look for Grotto Gate low down on the left. A tunnel leads to steps running up to Terrace Gardens.
Hollyhock Café share the same menu as Tide Times.