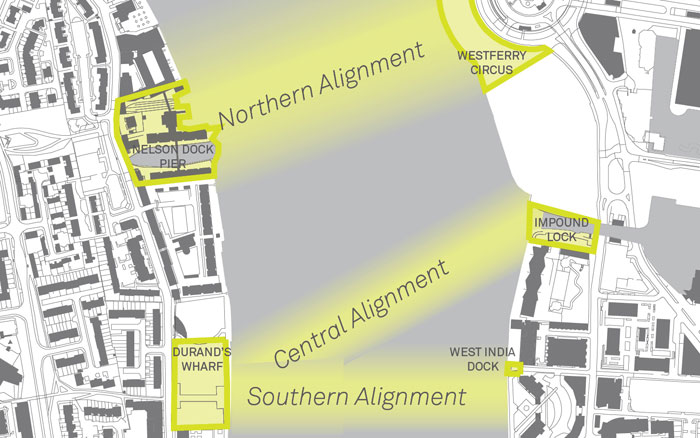 This Saturday afternoon 18 November sees the first consultation exhibition for the proposed Rotherhithe Bridge.
The display is at Canada Water Library, next to the station, from 12.30 to 4.30pm.
The plan is to build a crossing between Rotherhithe Street and the Isle of Dogs for walkers and cyclists. It needs to be able to open to allow large ships to reach the Pool of London.
The debates will centre round the need for a crossing and how high, or intrusive, the bridge would be.
Also under discussion is the landing point on the Thames Path. The right bank (south) offers options at Durand's Wharf or Nelson Dock.
Views can be given online where there is a list of consultation events.
This first public consultation is open until Monday 8 January 2018.