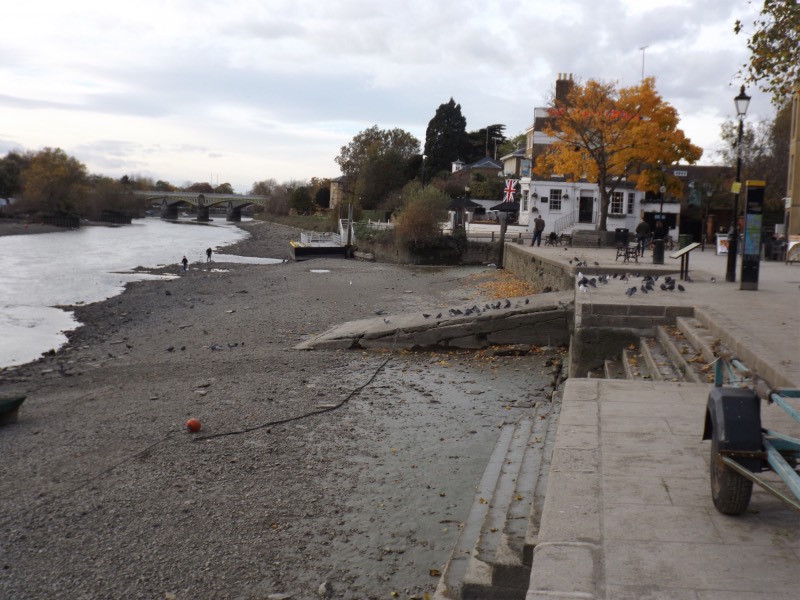 The river has been dramatically low around Richmond this month.
This is because November sees the annual Draw-Off when Richmond lock is opened and its weirs and sluices lifted.
This allows the river below Teddington Lock to drain down at low tide.
The White Cross pub in Richmond often has  a flooded frontage but today there was a wide beach by the towpath.
This afternoon the river next to Petersham Meadows was unusually dramatic with people walking on the river bed. Glover Island was accessible from the Twickenham bank.
The Draw-Off will end early on Sunday 19th November .
Remember tide times change daily.  The next daylight low tide will be on Wednesday 15 November at 8.03am and 08.55am on Thursday.