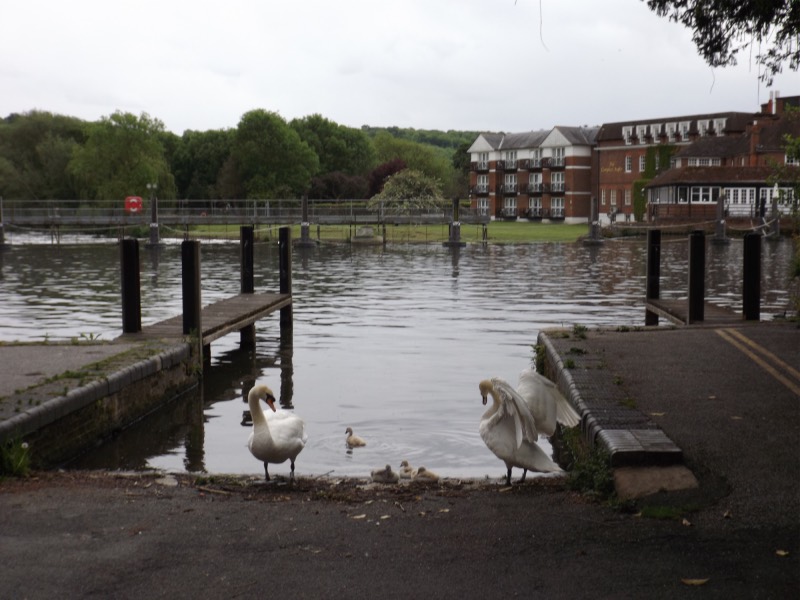 The entry into Marlow always requires leaving the water early to find Seven Corner Alley where the towing horses were led into the town.
Until next March walkers are leaving the water even earlier.
There is a temporary diversion beginning just after you have gone under the Marlow Bypass.
Instead of staying by the water on  a narrow towpath by houses go right inland to reach Gossmore Lane at a gate.
Turn left along the residential way to find the road becoming Mill Road where the Thames Path usually joins.
Also, upstream opposite Bishop Abbey until the beginning of October there is a minor diversion parallel with the towpath to allow for surfacing work.