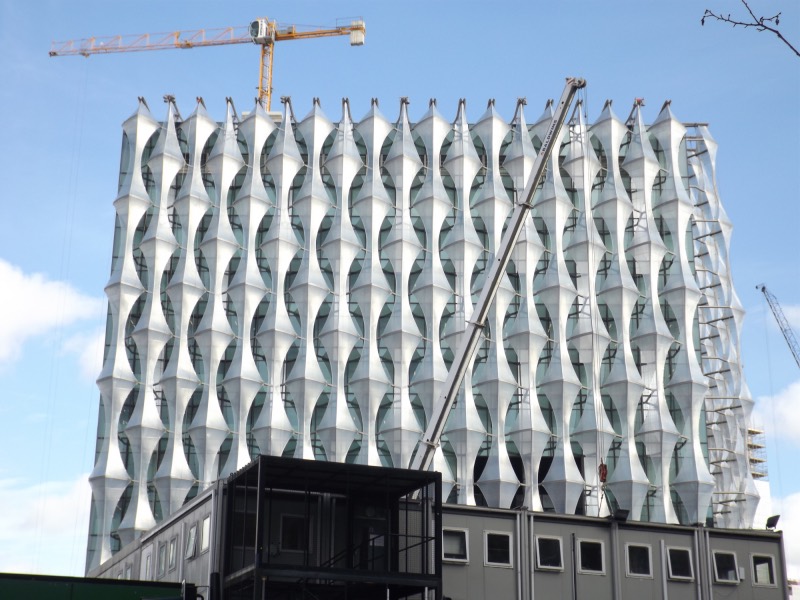 When the riverside path at Nine Elms, just south of Vauxhall, reopens the great landmark will not be Dolphin Square in Pimlico across the water but the new US Embassy.
Later this year the Embassy is relocating from Grosvenor Square in Mayfair to Nine Elms.
The striking design by KieranTimberlake of Philadelphia resembles a crystalline cube.
The last ambassador said farewell on the eve of President Trump's inauguration and it is expected that the incoming ambassador will present his credentials shortly before the building  opens.
The building will attract lots of attention for an embassy. Taking a snap this week whilst on the diverted Thames Path I was stopped by  a security guard. He wanted to check the photo and know why I wanted to  photograph the new building.
I did not help him. You are free to take a photo from the public highway.
The police advice, known as the Trotter guidelines, is: "There are no powers prohibiting the taking of photographs, film or digital images in a public place. Therefore members of the public and press should not be prevented from doing so."