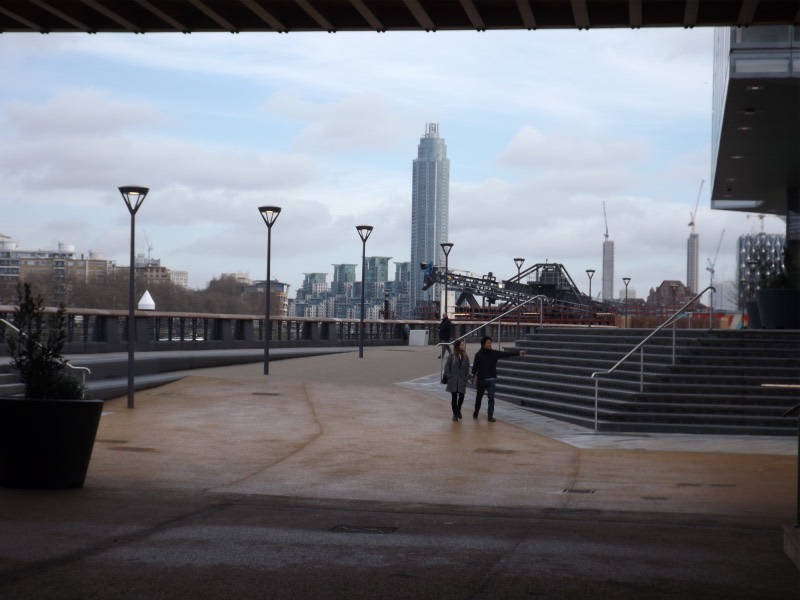 Recent press reports have given the impression that Battersea Power Station riverfront is now open.
Yes, but there is not yet a through route.
It is still necessary to follow Nine Elms Lane and Battersea Park Road past Battersea Dogs Home and walk through Battersea Park.
However, there is  glimpse of the future. From Battersea Park it is possible to walk under Chelsea Bridge, on a new footbridge over the water, and enjoy the new riverside path each side of Grosvenor Railway Bridge.
But there is still much work to be done before this new path joins upstream Tideway Walk.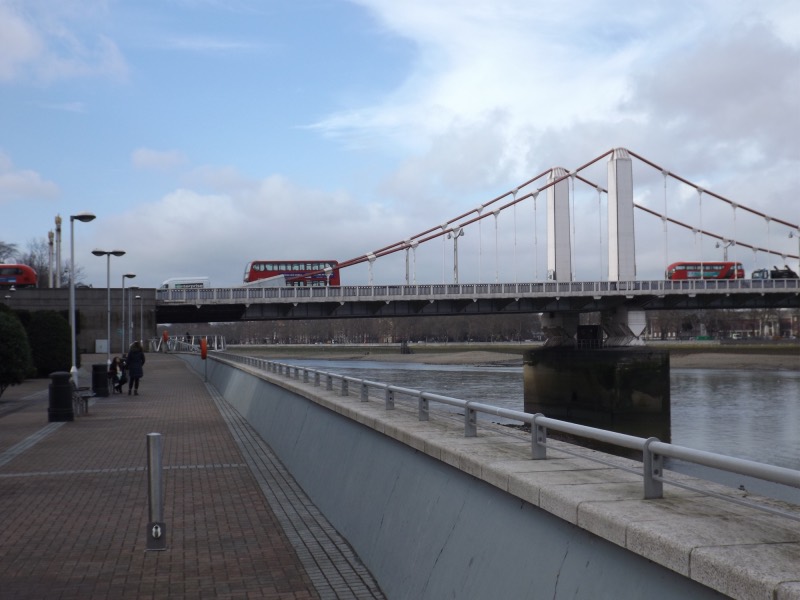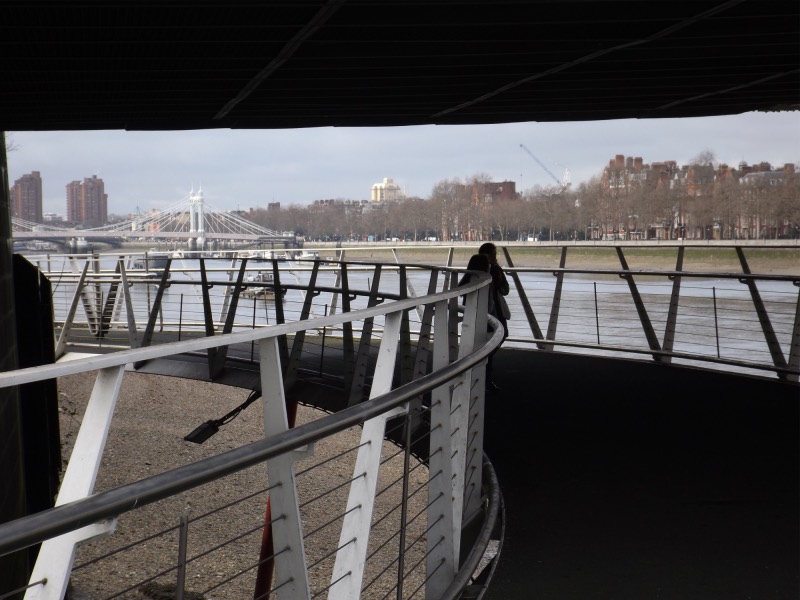 Temporary Closure: Elm Quay which links St George Wharf at Vauxhall with Tideway Walk next to Battersea Power Station is closed for resurfacing and landscaping. The path is diverted along Nine Elms Lane and on to its south side to pass the new Waitrose .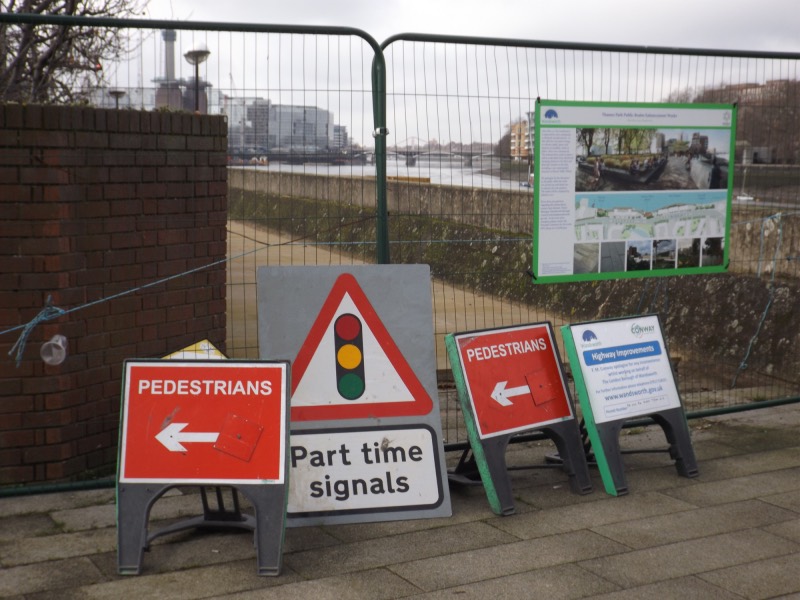 But the good news is that Waitrose has a cafe and toilets. Lunch today was pork, lentil and kale soup followed by croque monsieur. Coffee is free!