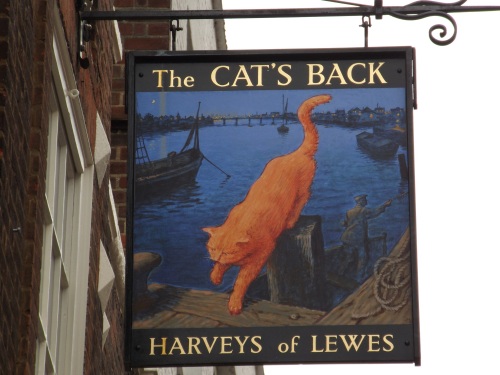 The Cat's Back is now displaying its Joe Goodwin plaque outside where there is a long seat.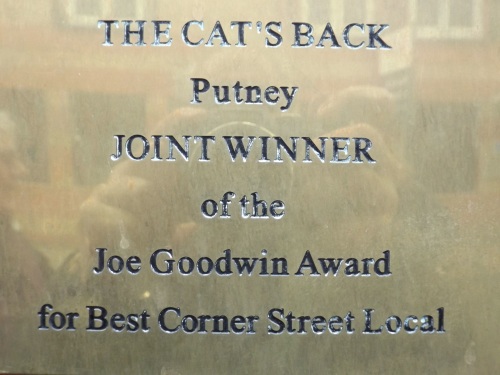 The fine Harvey's pub is in Point Pleasant, between the River Wandle and Wandsworth Park, and a good stopping point on autumn day.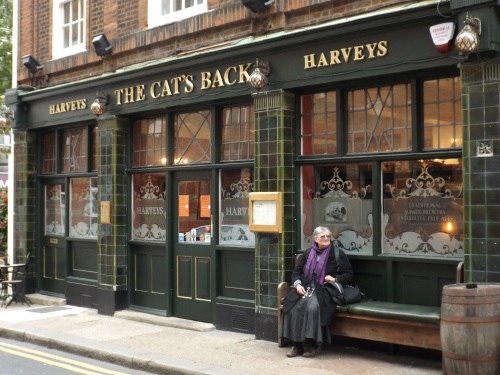 The only other Harvey's of Lewis pub in London is the Royal Oak in Southwark, a short walk from the river down Borough High Street and left at St George the Martyr into Tabard Street.