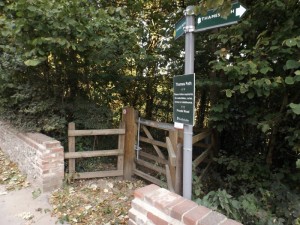 The Thames Path at Purley has been improved.
The walk along the busy main road from the former Roebuck pub to the Skerritt Way residential road has been reduced. Now one can leave the road early and walk through Purley Beeches rather than following the road to a bus stop and walking down a flight of enclosed steps.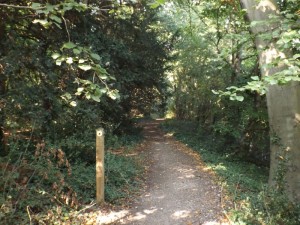 The directions will now read:
"Turn right through the gate in the flint wall (right) to follow a woodland path down to Skerritt
Way. Continue ahead along the road."
This plan has been around since 1982, before the estate was completed. The wood is in the care of Purley Beeches Residents Association which levies a voluntary household fee towards the cost of maintenance.