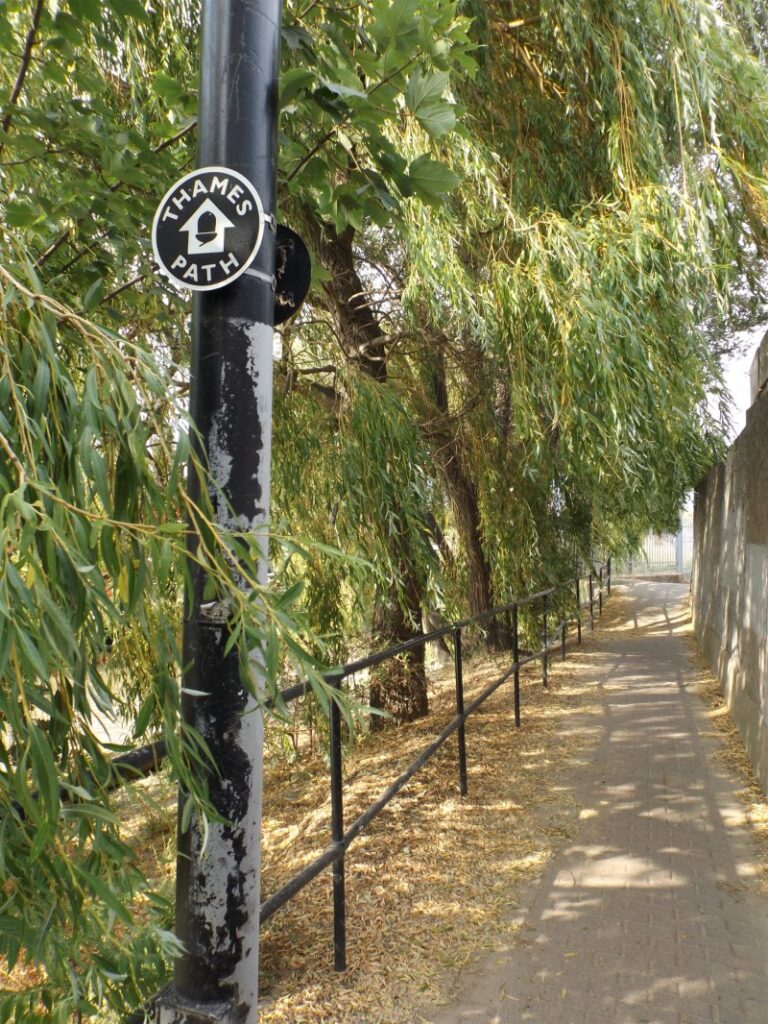 On Tuesday Greenwich Council is being asked to approve a planning application which will result in the loss of riverside willow trees on the Thames Path.
The application is for the construction of conveyor belts over the Thames Path at Tunnel Wharf and associated refurbishment works to the jetty.
Tunnel Wharf is next to the north side of Morden Wharf on Greenwich Peninsula.
The report to the planning committee confirms that 'as a result of these works the existing willow trees that are growing into the revetment will be felled'.
Planned ecological improvements include possible unspecified replacement trees and a widening of the Thames Path.
Transport for London, which is not objecting to the application, has expressed satisfaction that there will be no detrimental impact on the amenity of the Thames Path.
The report before councillors claims that the willows are not of a high quality
with the Royal Borough confirming that it has no objection to their felling.
Comments should be sent by Friday to committees@royalgreenwich.gov.uk marked Planning Case Reference: 19/3298/F