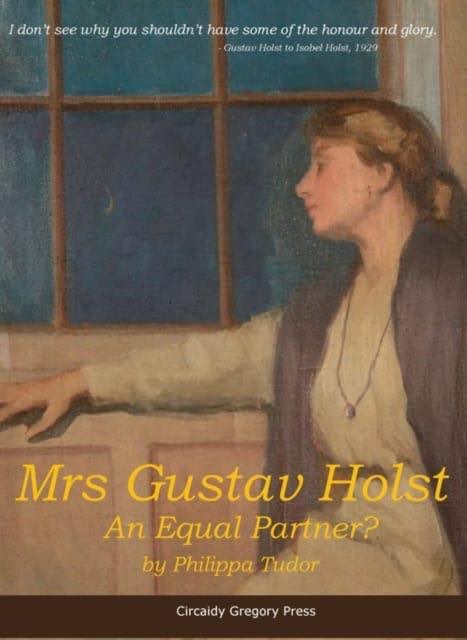 Music before the Queen's Platinum Jubilee service of thanksgiving at St Paul's Cathedral included First Suite in E flat for Military Band by Gustav Holst.
This was composed upstream in 1909 at Barnes where the Thames Path passes the house with the blue plaque recording that composer 'Gustav Holst lived here 1908-1913'. He was also a keen walker.
A new book on Gustav Holst's wife Isobel gives us a peep inside the family's riverside home at this time.
Mrs Gustav Holst: An Equal Partner? by Philippa Tudor is packed with fascinating new information after the author's decade of research.
The cover picture is a painting by Millicent Lisle Woodforde of her friend Isobel sitting at night in a window overlooking the river below a crescent moon. She is in the second floor room where Gustav had a productive time composing free from children who had to remain downstairs.
Flooding at Barnes was more frequent at the beginning of the 20th century and water sometimes entered the house. But the couple's daughter said that the 'view of the river compensated for a great deal'. The annual grandstand seat for the Oxford & Cambridge Boat Race was prized.
The book reminders us that Gustav and Isobel had already known life in a house by the Thames. Their courting appears to have taken place a little upstream in William Morris's Hammersmith home, Kelmscott House, on a reach also prone to flooding. Both had belonged to the Hammersmith Socialist Society and attended Sunday night lectures there. On Mondays Gustav was back to conduct the Hammersmith Socialist Choir which included Isobel.
Mrs Gustav Holst: An Equal Partner? by Philippa Tudor is published by Circaidy Gregory Press; £14.99.