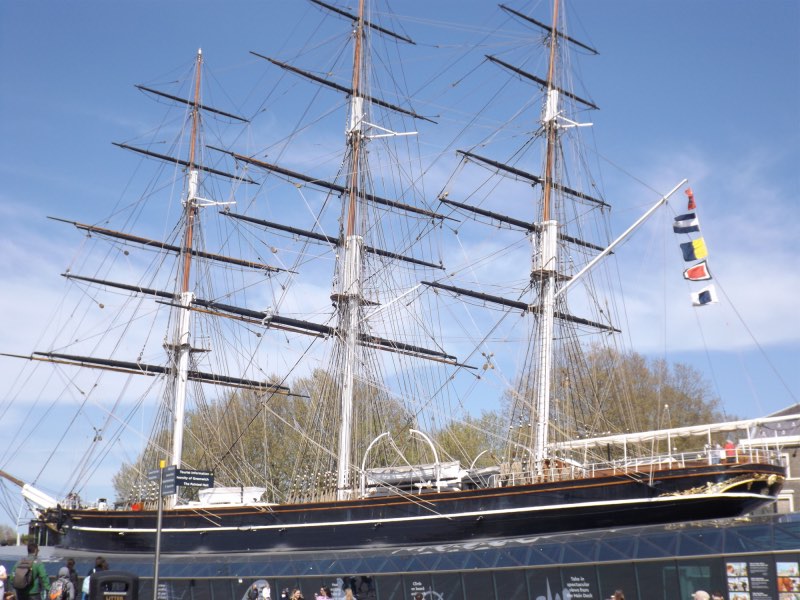 The path diversion at Greenwich, announced last year and postponed in April, is suddenly in place until October.
DIVERSION
On passing the Cutty Sark (left) go left inland towards the town centre. On reaching Welland Street (right; flanked by toilets and M&S Food) go right.
Walk to the end of this road and continue ahead through the traffic free area to enter Thames Street. At a junction go right into Horseferry Place to regain the river.
Turn left upstream into covered Wood Wharf.
At the junction with Horseferry Place go right to rejoin the river
Turn left upstream to enter the covered Wood Wharf.
MORE INFORMATION
The closure is to allow work on a flood defence.
More details can be found on the Environment Agency website.
The 853 website has a full report.