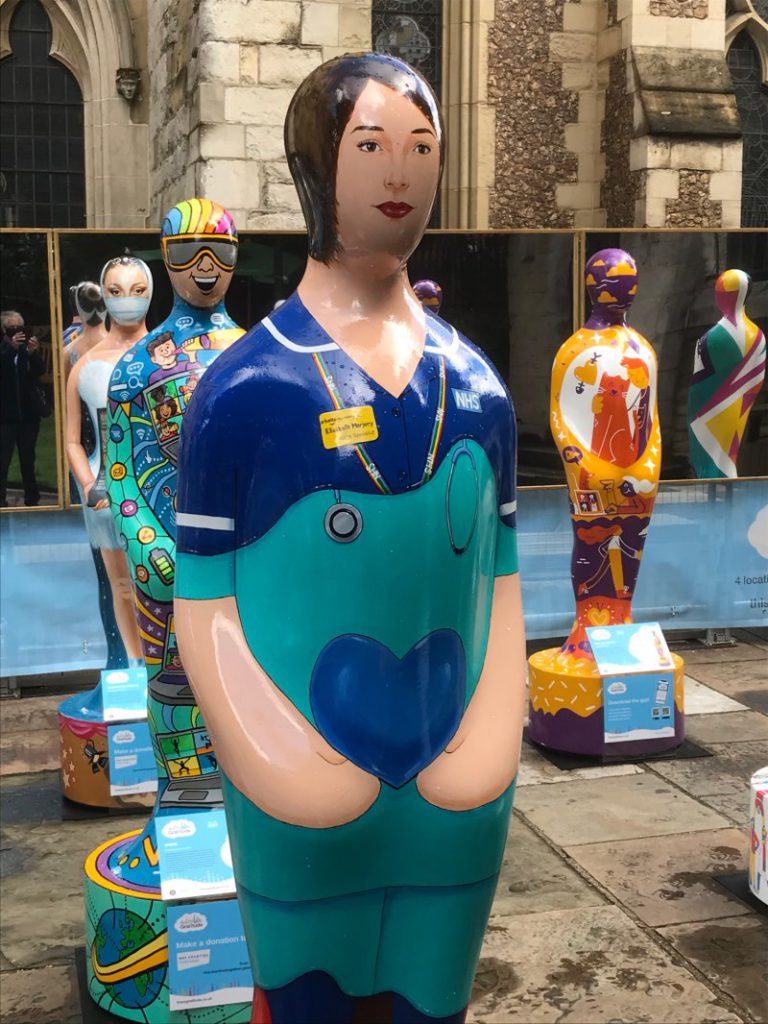 Fifty-one figures looking like giant skittles are standing in Southwark Cathedral churchyard this week.
Gratitude is a public art installation honouring the ongoing courage and dedication of NHS staff and key workers during the pandemic.
The exhibition is curated by Southwark-based Dame Zandra Rhodes and continues until Saturday 10 October.