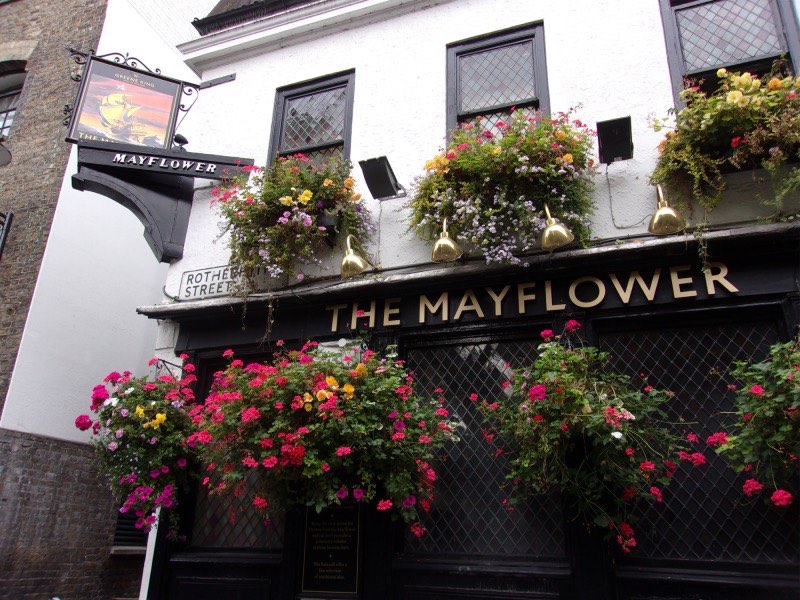 In mid July 1620 The Mayflower set sail from Rotherhithe and, after putting in at Southampton and Plymouth, arrived off America's Cape Cod in November.
The landing of the Pilgrim Fathers and their first harvest in 1621 is recalled in the USA every year at Thanksgiving on the last Thursday in November.
The great commemorations and celebrations long planned in Rotherhithe have been postponed by the virus as has the arrival anniversary ceremonies in America.
Now Rotherhithe is preparing to celebrate the anniversary of The Mayflower's return next year on Thursday 6 May.
On the Thames Path is The Mayflower pub which is claimed to be next to The Mayflower's original mooring.
Look right on passing the churchyard to see the monument to Mayflower captain Christopher Jones who brought the ship home.