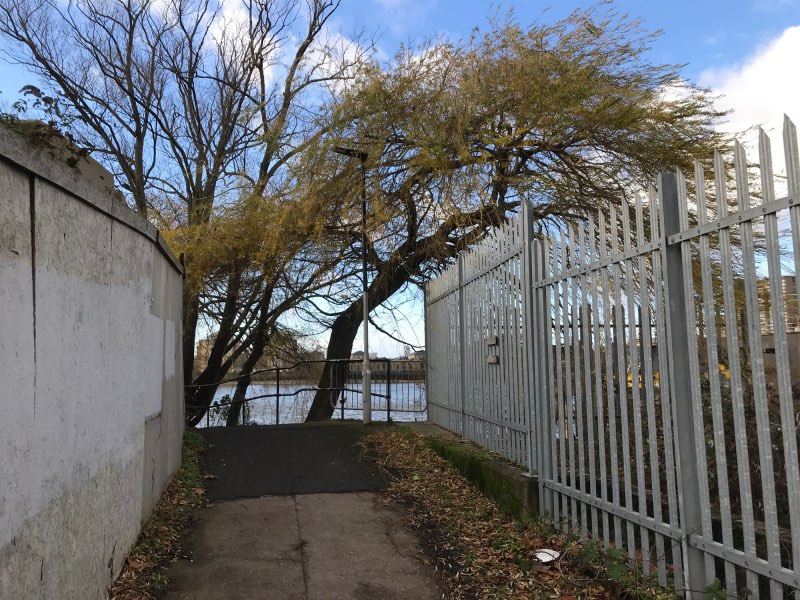 The future of much loved weeping willows on the Greenwich Peninsula appears to be uncertain.
The trees, existing and renewed at least since 1970s, are alongside the Thames Path just as it returns to the river after Bay Wharf. The path with trees is on the former Primrose Wharf at the northern end of Morden Wharf.
In recent times terraced beds were created and planted with reeds.
There are more than a dozen weeping willow and crack willow trees on the river bank.
A planning application for the site has been submitted for "Provision of hardstanding and wheel washing facilities, conveyor belts and
associated refurbishment works to jetty, and revised boundary treatment".
This involves overhead conveyors.
At present the trees do not appear to be safeguarded.